North Korea urges US to take 'real actions'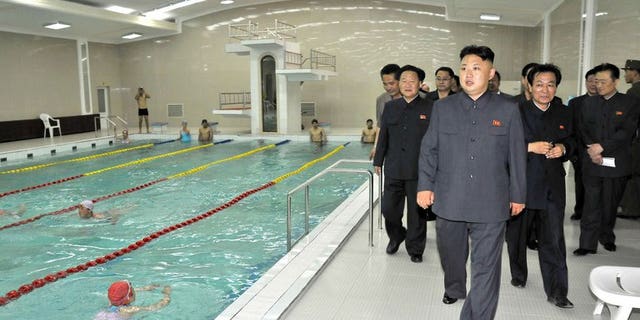 SEOUL (AFP) – North Korea blamed the United States for escalating tensions on the Korean peninsula and called for "real actions" if Washington wants peace.
"The US can never cover up its true colours as the chief culprit escalating the tensions on the peninsula in a planned and deliberate way," the North's ruling party newspaper Rodong Sinmun said in a commentary.
"If the US truly wants peace and security on the peninsula, it should take real actions to stop arms buildup and war rackets of threatening and blackmailing the other party, not just uttering words," it said, according to an English-language text relayed by the KCNA news agency.
The commentary came two days after North Korea's UN ambassador Sin Son-Ho appealed for an end to UN and US sanctions against Pyongyang.
"The most pressing issue in northeast Asia today is the hostile relations between the DPRK (North Korea) and the US which can lead to another war at any moment," he said.
North Korea will never give up its atomic weapons, Shin said, but he reaffirmed a North Korean offer of direct talks with the United States.
"This is our real intention to have talks," he said.
North Korea has shunned six-nation talks on its nuclear arsenal since late 2008. After testing an A-bomb again in February, the North had shut down ties with South Korea and issued apocalyptic threats as Seoul and Washington conducted joint war games.
A proposed bridge-building meeting with South Korea failed to happen but a week ago Pyongyang proposed direct, high-level denuclearisation talks with the United States.
The North's offer was seen by many analysts as a bid to drive a wedge between the United States and its South Korean ally.
Washington responded by insisting that Pyongyang first demonstrate its willingness to abandon its nuclear weapons programme.