North Korea to close nuke test site in May, unify time zone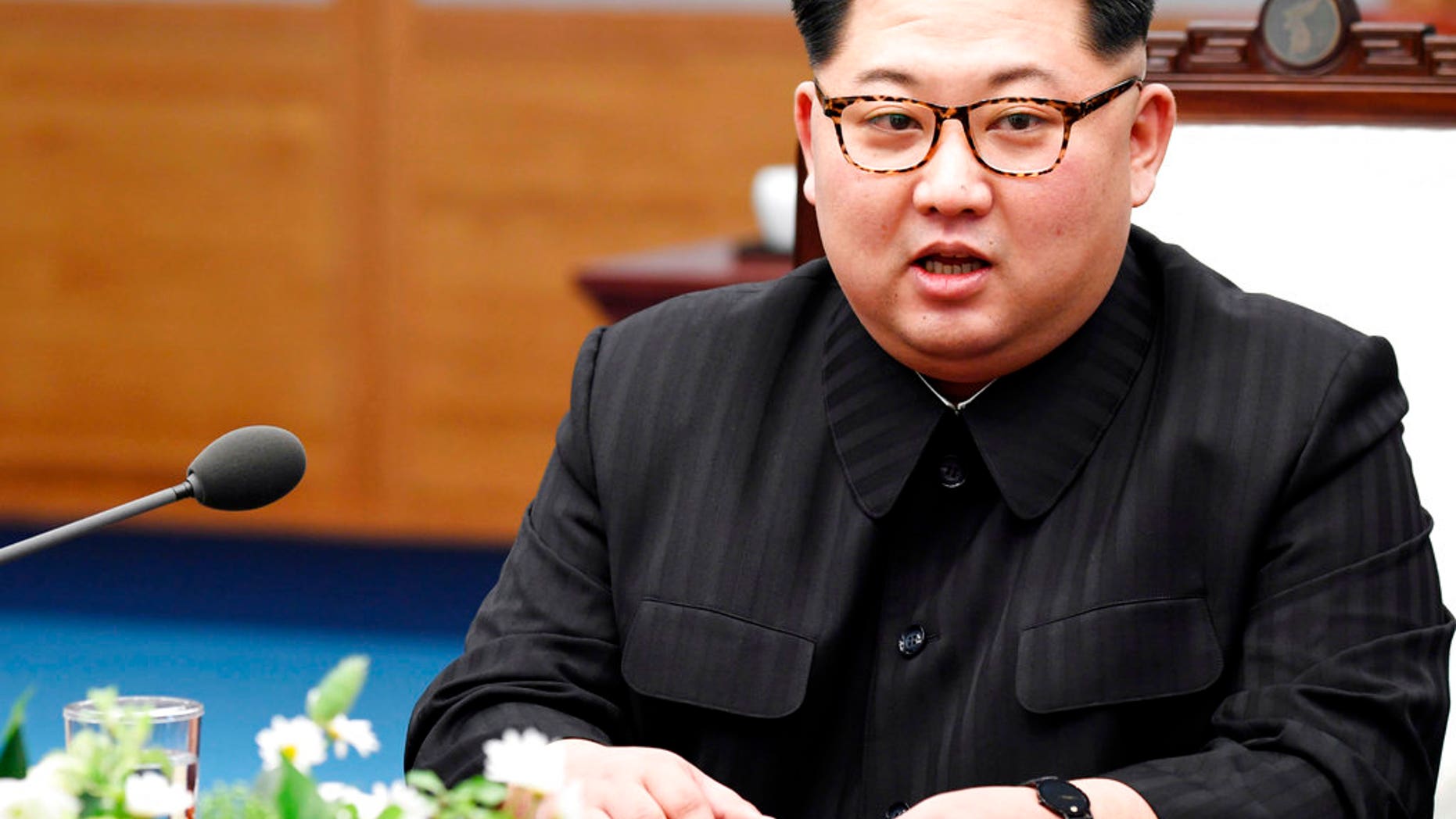 South Korea's government says North Korean leader Kim Jong Un plans to shut down his country's nuclear test site in May and make the process transparent to officials and journalists from the U.S. and South Korea.
Kim also commented that President Donald Trump will learn he's "not a person" to fire missiles toward the United States, said Yoon Young-chan, a spokesman for South Korean President Moon Jae-in.
"If we maintain frequent meetings and build trust with the United States and receive promises for an end to the war and a non-aggression treaty, then why would we need to live in difficulty by keeping our nuclear weapons?," Kim reportedly said.
The disclosures followed last week's historic meeting between Moon and Kim, who became the first North Korean leader since 1953 to step foot in the South.
North Korea's state media said before the summit that Pyongyang would focus on economic growth and peace in lieu of conducting nuclear weapons tests.
Yoon said North Korea also plans to re-adjust its current time zone to match the South's. The North in 2015 created its own "Pyongyang Time" by setting the clock 30 minutes behind the South.
President Trump reportedly spoke with Moon on Saturday about the prospect of a planned summit with Kim to take place in the next three to four weeks.
"Just had a long and very good talk with President Moon of South Korea. Things are going very well, time and location of meeting with North Korea is being set. Also spoke to Prime Minister Abe of Japan to inform him of the ongoing negotiations," Trump tweeted Saturday.
During a campaign rally in Washington, Mich., on Saturday, Trump said, "It's going to be a very important meeting, the denuclearization of the Korean Peninsula."
Trump insisted, however, that he would maintain pressure on North Korea and "not repeat the mistakes of past administrations."
The Associated Press contributed to this report.