North Korea says human rights dialogue expected with EU next year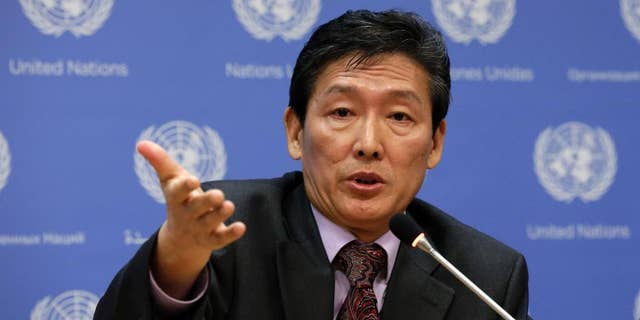 UNITED NATIONS – North Korea says a top official has visited the headquarters of the European Union and expressed interest in dialogue, with discussions on human rights expected next year.
North Korea's deputy U.N. ambassador Ri Tong Il told reporters and others Tuesday that the secretary of the ruling Workers' Party had visited the EU and that "we are expecting end of this year to open political dialogue between the two sides." The human rights dialogue would follow.
In Brussels, an EU official confirmed a recent North Korea meeting with the EU's top human rights official, Stavros Lambrinidis, but said any dialogue currently planned is limited to rights issues.
North Korea's meeting Tuesday concerned a lengthy human rights report it released last month in response to a highly critical U.N. report this year.