North Korea rescinds invitation for U.S. official to discuss Kenneth Bae's release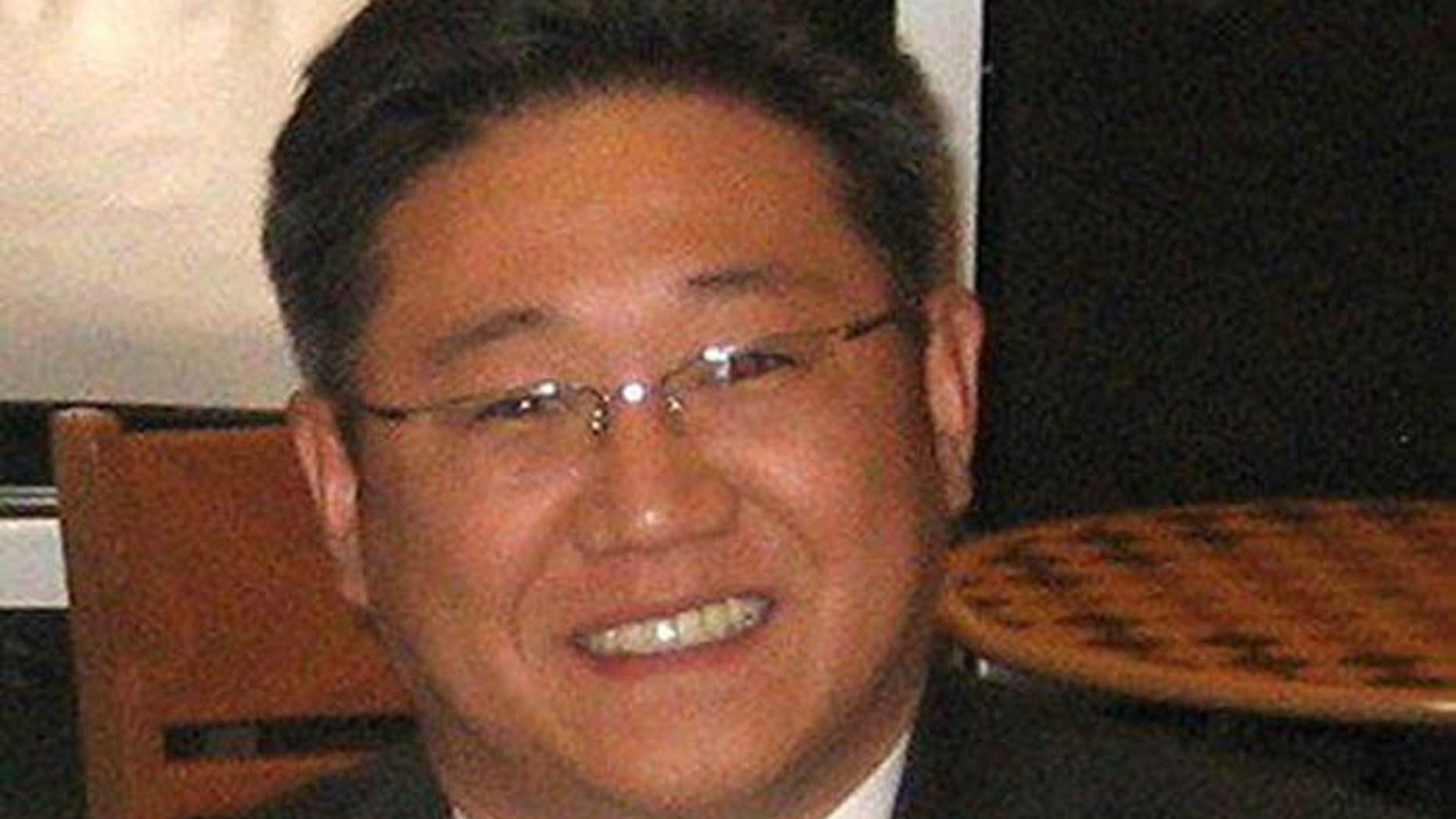 The North Korean government has rescinded an invitation for a senior State Department official to visit the isolated nation to discuss the release of American and Christian missionary Kenneth Bae, a State Department source told Fox News on Sunday.
North Korea apparently made the decision to prevent a visit from Robert R. King, the special envoy for North Korean Human Rights issues, in light of military exercises planned for later this month between the United States and South Korea, with which North Korea technically remains in a state of war following the 1953 armistice that ended the Korean War.
"We are deeply disappointed by the (Democratic People's Republic of Korea's) decision – for a second time – to rescind its invitation for Ambassador King to travel to Pyongyang to discuss Kenneth Bae's release," the State Department official said. "We again call on the DPRK to grant Bae special amnesty and immediate release as a humanitarian gesture so he may reunite with his family and seek medical care. We will continue to work actively to secure Mr. Bae's release.  Per our long-standing offer, we remain prepared to send Ambassador King to North Korea in support of Mr. Bae's release."
The official added that Bae's family says the Rev. Jesse Jackson, who successfully the negotiated the 1983 release of a captured U.S. pilot from Syria, has offered to travel to Pyongyang on a mission to bring Bae home.
Bae, 45, was arrested in November 2012 while leading a tour group in North Korea. He was accused by the North Korean government of crimes against the state and was sentenced to 15 years of hard labor. Bae's family and the U.S. State Department have repeatedly called for his release on humanitarian grounds, citing his failing health.
He was moved recently from a hospital camp to a labor camp, where he works eight hours a day doing manual labor, despite suffering from kidney and liver problems, Sky News reported.
On Thursday, President Obama called for the release of Bae and American pastor Saeed Abedini, who is currently being held in Iran after being convicted of trying to spread Christianity in the Islamic Republic, at the National Prayer Breakfast in Washington.
"We pray for Kenneth Bae, a Christian missionary who's been held in North Korea for 15 months, sentenced to 15 years of hard labor," Obama said. "His family wants him home. And the United States will continue to do everything in our power to secure his release because Kenneth Bae deserves to be free."
The Associated Press contributed to this report.