North Korea Reportedly Ready to Halt WMD Tests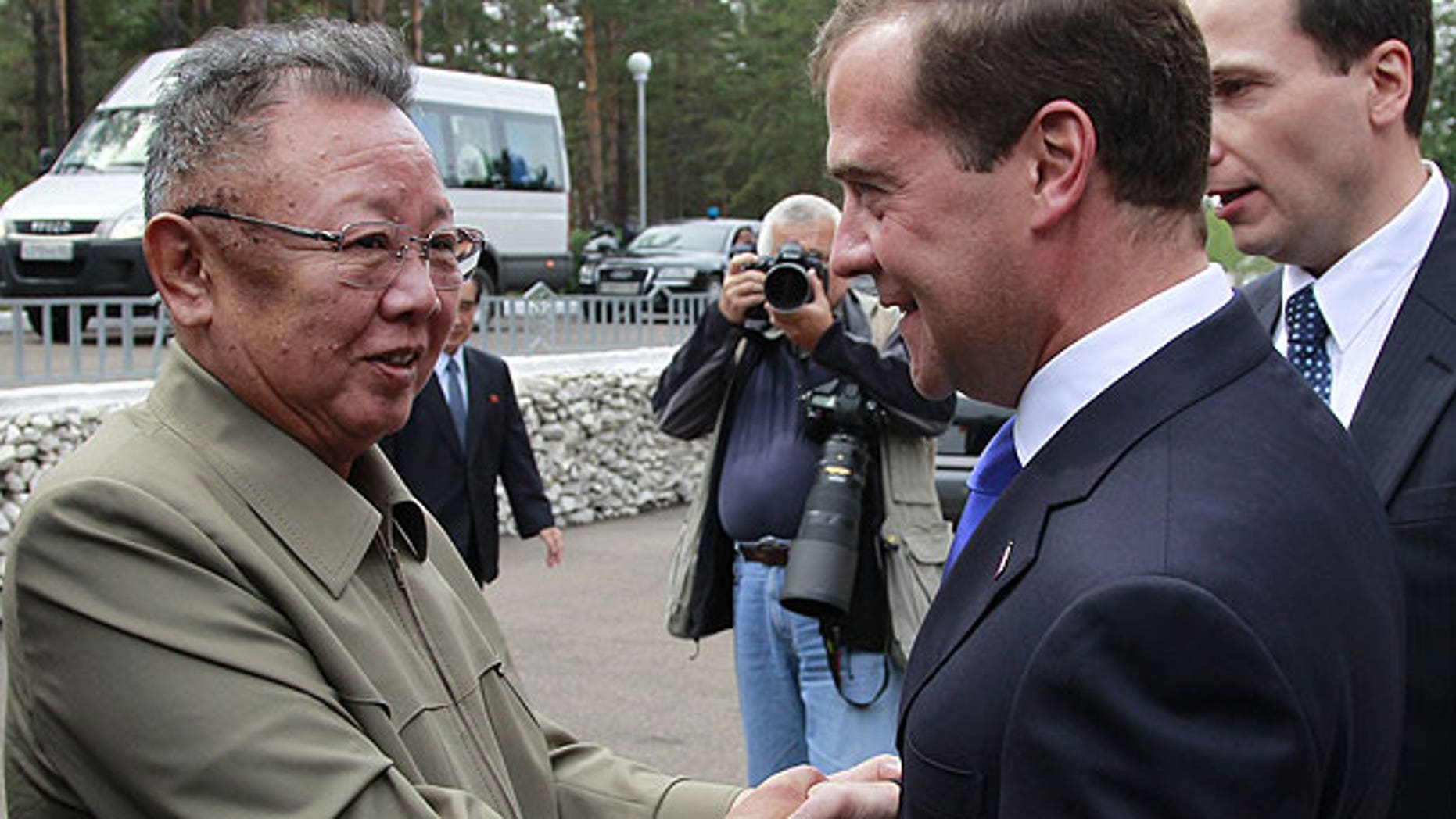 MOSCO – North Korea is ready to impose a moratorium on nuclear missile tests if international talks on its nuclear program resume, a spokesman for Russia's president said Wednesday after talks between the two leaders.
Russian news agencies, meanwhile, reported that North Korean leader Kim Jong Il said the country is ready to resume talks "without preconditions."
The six-sided talks have been long-stalled, but Kim's Russia trip comes as his country pushes to restart them. South Korea and Washington have demanded that the North first show its sincerity on fulfilling past nuclear commitments.
The Korean peninsula has seen more than a year of tension during which the North shelled a South Korean island and allegedly torpedoed a South Korean warship.
Kim and Russian President Dmitry Medevdev met Wednesday on a military base near the city of Ulan-Ude in eastern Siberia in Kim's first trip to Russia since 2002.
Medvedev's spokeswoman Natalya Timakova was quoted by the ITAR-Tass news agency as saying afterward that Kim expressed readiness to return to the six-sided talks without preconditions and "in the course of the talks, North Korea will be ready to resolve the question of imposing a moratorium on tests and production of nuclear missile weapons."
Medvedev said Russia and North Korea moved forward on a proposed project to ship natural gas to South Korea through a pipeline that crosses North Korea.
North Korea had long been reluctant about the prospect of helping its industrial powerhouse archenemy increase its gas supply, but recently has shown interest in the project.
Medvedev, in comments on Russian television, said the two countries have ordered that a special commission be created to "define concrete parameters for bilateral cooperation on gas transit."