North Korea Performing Amputations Without Anesthesia in Dismal Report on Health System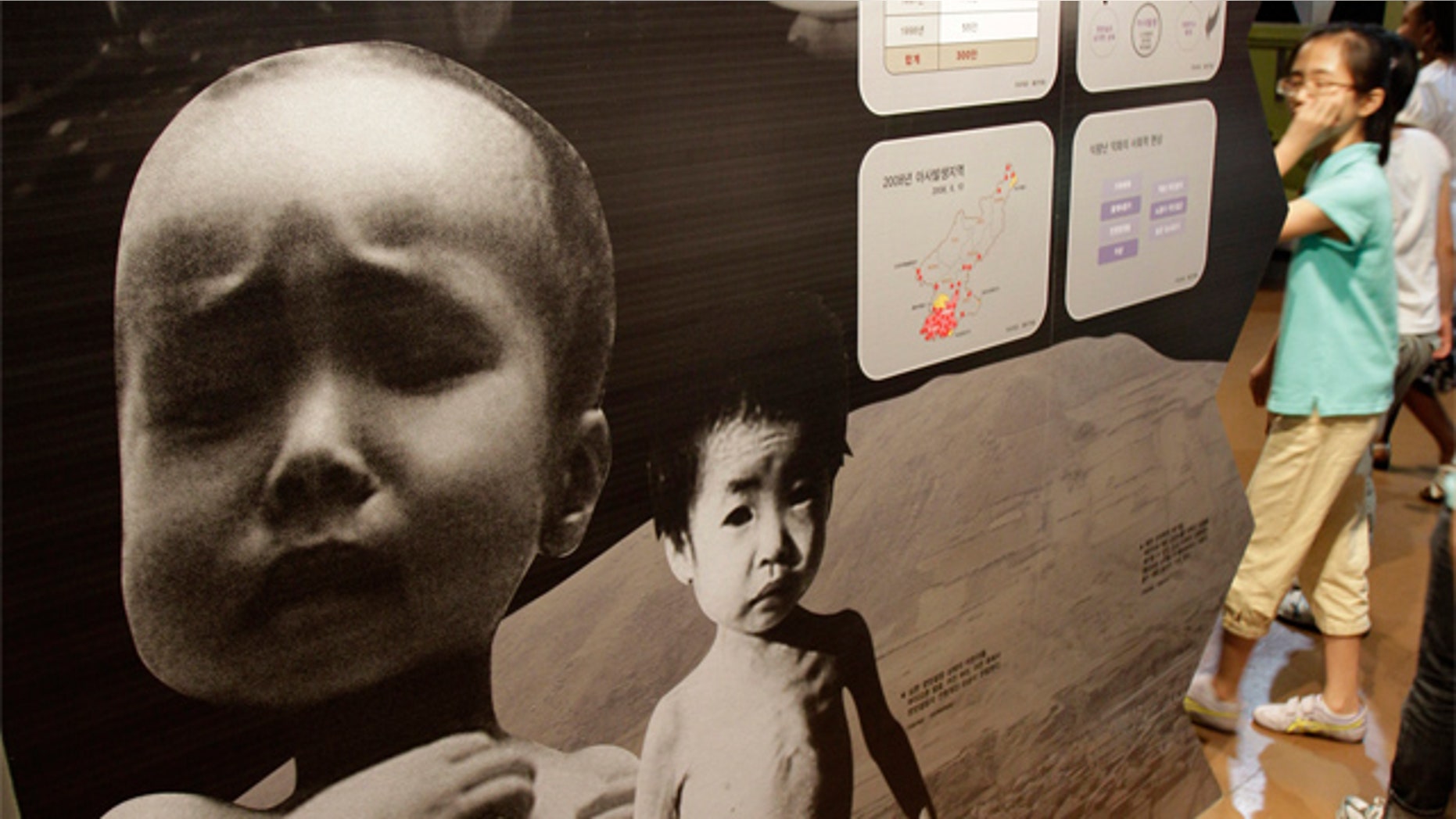 North Korea's health care system is in shambles, with doctors sometimes performing barbaric amputations without anesthesia and working by candlelight for payment in cigarettes, in hospitals lacking essential medicine, heat and power, human rights watchdog Amnesty International said Thursday.
North Korea's state health care system has been deteriorating for years amid the country's economic difficulties. Many of its 24 million people reportedly face health problems related to chronic malnutrition, such as tuberculosis and anemia, Amnesty International said in a report on the state of the health care system.
A 24-year-old defector from northeastern Hamkyong province told the human rights organization that a doctor amputated his left leg from the calf down without anesthesia after his ankle was crushed by a moving train when he fell from one of the cars.
Click here to read the Amnesty International Report.
Click here for Amnesty International's website.
"Five medical assistants held my arms and legs down to keep me from moving. I was in so much pain that I screamed and eventually fainted from pain," said the man, identified only by his family name, Hwang. "I woke up one week later in a hospital bed."
The report was based on interviews with more than 40 North Koreans who have defected, mostly to South Korea, as well as organizations and health care professionals who work with North Koreans. Amnesty researchers did not have access to North Korea, one of the world's most closed countries.
There was no immediate reaction from North Korea, which is sensitive to outside criticism and usually responds through its state-controlled media, though sometimes days or even weeks later.
The report claims patients are often strapped down to operating tables, like one 56-year-old woman says she was while having her appendix removed without anesthesia.
"I was screaming so much from the pain, I thought I was going to die. They had tied my hands and legs to prevent me from moving," she told Amnesty.
The World Health Organization's director noted malnutrition was a problem in North Korea when she visited in April, the first such trip to the country since 2001.
But Margaret Chan, who refused to be accompanied by foreign reporters on her visit, also praised the isolated regime for providing universal health coverage and said programs like one for child immunizations and its response to a malaria resurgence make it the "envy" of many other developing countries.
In its July 15 report, Amnesty raised questions about whether coverage really is universal, noting most interviewees said they or a family member had given doctors cigarettes, alcohol or money to receive medical care.
Doctors often work without pay, have little or no medicine to dispense and reuse scant medical supplies, the report said.
"People in North Korea don't bother going to the hospital if they don't have money because everyone knows that you have to pay for service and treatment," a 20-year-old North Korean defector named Rhee was quoted as saying. "If you don't have money, you die."
Many interviewees said they had to walk as long as two hours to get to a hospital for surgery, said Norma Kang Muico, an Amnesty researcher and author of the report.
North Koreans are numbed to what was wrong with the health system, because "things keep progressively getting worse, or even staying the same but at that low level," she told reporters in Seoul on Thursday.
Amnesty blamed failed or counterproductive government policies and said North Korea should cooperate with aid donors to ensure transparency in the distribution of food assistance and guarantee that medical personnel are paid adequately.
"The people of North Korea suffer significant deprivation in their enjoyment of the right to adequate health care, in large part due to failed or counterproductive government policies," the report said on the state of the health care system.
The group also recommended that countries such as South Korea, the U.S., China, Japan and Russia ensure that humanitarian assistance in North Korea is based on need and is not subject to political conditions.
The Associated Press contributed to this report.