North Korea looking for culprits behind alleged plot to kill Kim Jong Un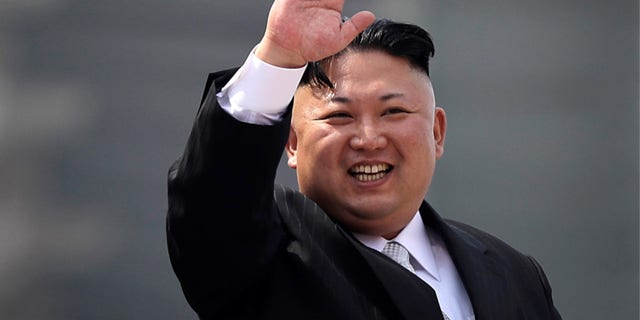 North Korea is pursuing the extradition of anyone who participated in what the country has claimed to be a CIA-supported plot to kill leader Kim Jong Un.
The plan, which the secretive regime claimed it thwarted, was to kill the dictator with a biochemical poison, a North Korean foreign ministry official said.
Pyongyang provided no concrete evidence of the alleged plot, described as "vicious" according to a BBC translation.
But Han Song Ryol, the vice foreign minister of the country, still called a meeting of foreign diplomats in Pyongyang on Thursday to discuss the claim that the CIA and South Korea teamed up to convince a North Korean man to join the assassination plot, which they said was set for April.
CIA TO FOCUS ON NORTH KOREAN THREAT WITH NEW MISSION CENTER
The country has identified the primary suspect as a man named "Kim." They alleged that a South Korean agent named Jo Ki Chol and a "secret agent" named Xu Guanghai met with Kim on North Korea's border with China to provide him with communications equipment and cash. The regime also claimed "a guy surnamed Han" showed Kim how to enlist accomplices.
"These terrorists plotted and planned in detail for the use of biochemical substances including radioactive and poisonous substances as the means of assassination," the vice foreign minister said. "These biochemical substances were to be provided with the assistance of the CIA ... while the South Korean Intelligence Service was going to provide necessary support and funding for this attempt at assassination on our supreme leader."
THE NORTH KOREAN THREAT IS NOT THEORETICAL, IT IS REALITY
Now, Han said, North Korea wants anyone involved to be handed over for punishment.
"According to our law, the Central Public Prosecutor's Office of the DPRK will use all available methods to start to work to demand the handover of the criminals involved, so as to punish the organizers, conspirators and followers of this terrible state-sponsored terrorism," Han said in the extradition statement.
Han last briefed foreign diplomats last December in Pyongyang to address North Korea's response to a new round of UN sanctions.
The Associated Press contributed to this report.