North Korea displays military prowess with failed missile launch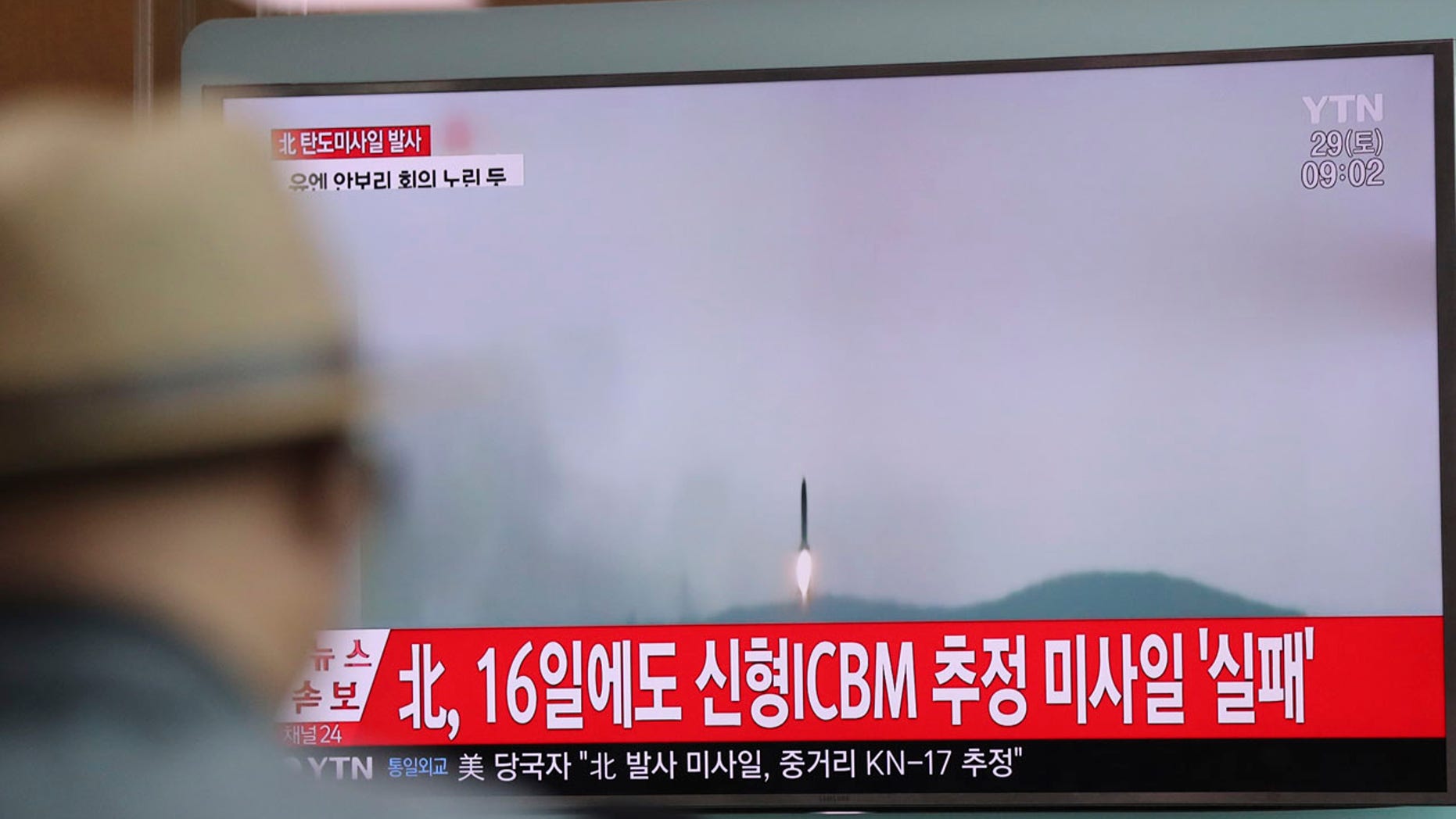 North Korea's failed attempt to launch a mid-range ballistic missile Friday evening came just hours after Secretary of State Rex Tillerson convened a session of the United Nations Security council calling for member states to increase sanctions on Pyongyang.
The mid-range KN-17 ballistic missile was fired at around 5:30 a.m. Saturday local time from the northeast of Pyongyang, Bloomberg reports. This is the sixth test launch North Korea has conducted this year.
The missile broke up minutes after launch and flew as high as 44 miles in the air, the Wall Street Journal reports. The missile did not leave North Korean territory, according to a spokesman for Pacific Command. Officials believe that the missile is being tested to one day target ships.
President Trump was briefed shortly after the launch, according to a White House statement. The president took to twitter shortly after to express his disapproval.
Tensions in the region appear to be rising. On Thursday, in an interview with Fox News, Tillerson said that China has threatened Pyongyang with sanctions if they continue to conduct nuclear tests.
China's foreign ministry has yet to confirm these remarks, although Beijing remains committed to employing sanctions imposed under U.N. Security Council resolutions.
Trump has also strained the relationship with U.S. ally, South Korea after claiming that he plans to fix the "horrible" bilateral trade deal between the two countries and that he would also make them pay $1 billion for the THAAD missile defense system.
Woo Taehee, South Korea's vice trade minister, said the country was not notified of any trade renegotiation and that there had been "no pre-talks" with the U.S. regarding the five-year-old trade deal.            
Kim Jong Un has performed dozens of launches and conducted three nuclear tests since coming to power in 2011. In January, he claimed that Pyongyang was almost ready to test-fire an intercontinental ballistic missile that would threaten the U.S., Bloomberg reports.
Friday's launch comes as several administration officials, including Vice President Mike Pence, urge that the era of "strategic patience" with North Korea is now over.