North Korea, Kim Jong Un test new 'ultramodern tactical weapon'
North Korean leader Kim Jong Un reportedly supervised the successful test of a mysterious "newly developed ultramodern tactical weapon" on Friday – a move likely to be seen as a pressuring tactic in the Hermit Kingdom's campaign to get crippling sanctions lifted.
The state-run Korean Central News Agency gave no details about the type of weapon tested, saying only that it had been developed over a long period of time.
The weapon does not appear to be a nuclear device or a long-range missile that could target the mainland U.S.; however, any mention of weapons testing could impact currently stalled diplomatic talks between Washington and Pyongyang that aim to rid the North of its nuclear arsenal.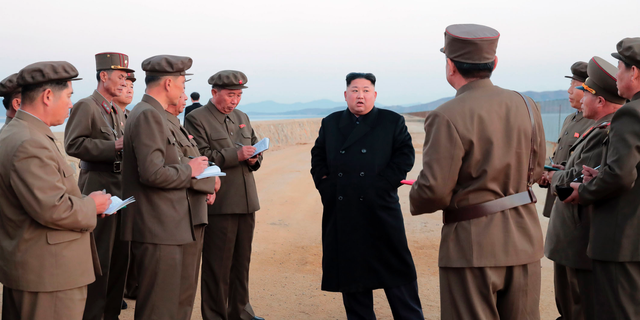 KCNA said Kim expressed "great satisfaction" over the "state-of-the-art" weapon that "builds impregnable defenses of our country and strengthens the fighting power of our people's army."
The North has not publicly tested any weapons since November of last year, but in recent days Pyongyang reportedly expressed anger that U.S.-led international sanctions have not been lifted and small-scale military drills between South Korea and the U.S.have continued.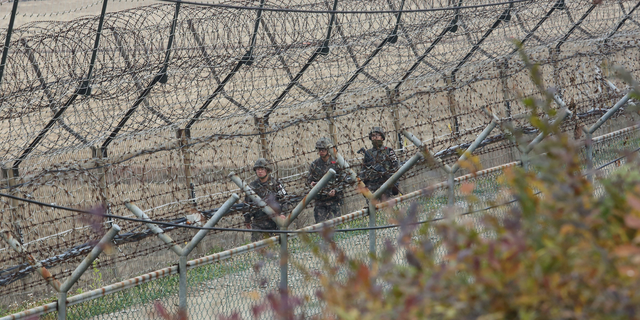 It's the first publicly known field inspection of a weapons test by Kim since he observed the testing of the Hwasong-15 intercontinental ballistic missile in November 2017, according to the Unification Ministry.
Earlier this month, North Korea's Foreign Ministry warned it could return to bolstering its nuclear arsenal if the country doesn't receive sanctions relief.
Even if the test was only meant to be a message to Washington and Seoul, the language used to describe Friday's report from the North was noticeably less belligerent than past announcements of weapons tests and didn't focus on North Korean claims of U.S. and South Korean hostility.
Asked about the test, the State Department only repeated its talking point that the U.S. and North Korea were continuing the discussions started by President Trump and Kim during the June summit in Singapore. That meeting resulted in North Korea repeating a vague promise to achieve "complete denuclearization of the Korean Peninsula."
Eugene Lee, a spokeswoman for South Korea's Unification Ministry, said more analysis is necessary to find out what type of weapon North Korea tested. She declined to comment on Kim's inspection of the weapons test.
The Associated Press contributed to this report.