North Korea begins testing experimental reactor at nuclear site despite 'denuclearization' talk
Increased activity at a North Korean nuclear site in recent weeks has tempered expectations among some analysts that the rogue regime will follow through on its promise to denuclearize or negotiate in good faith during a planned May summit with President Trump.
Satellite imagery taken last month suggests North Korea has begun preliminary testing of an experimental light water reactor and possibly brought another reactor online at its Yongbyon Nuclear Research Center. Both could be used to produce the fissile materials needed for nuclear bombs.
Experts said in a report released on 38 North, a website that specializes in North Korea news and analysis, that activity was detected at a reactor in the Yongbyon complex, located north of Pyongyang.
Satellite imagery from Feb. 25 showed steam coming out of a building and the ice from a nearby frozen river melting.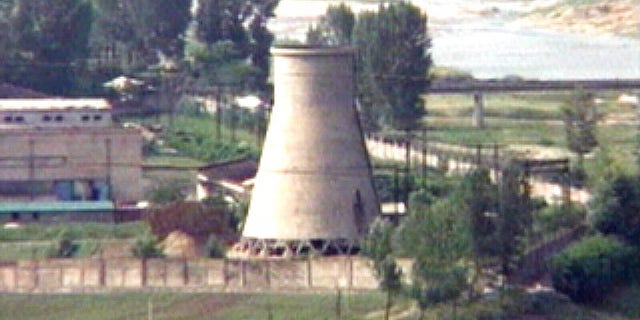 "This shows signs that 5000 kilowatts of nuclear reactors are ongoing," the report published Tuesday stated. "If the reactor is restarted as evidenced, this means that North Korea probably resumed plutonium production for nuclear development. This also means that North Korea can extend the pipes for cooling water discharge to the river (not near the river) in order to further conceal the operating condition of the nuclear reactor better and further make future monitoring activities more difficult."
A military site in the area also showed an increase in personnel. It's unclear what the station is used for, but experts said it may be used for extra security -- or the regime is building a new facility.
Another report by Jane's Intelligence Review published earlier this month stated a testing program is now underway on the experimental reactor.
The reactor, which was primarily designed to generate electricity for North Koreans, could be operational with "little warning later in 2018 or in 2019." The reactor was completed five years ago and, though it's designed for civilian use, it could be used to produce plutonium or tritium, the report stated.
World officials may never know if the reactor is being used to generate electricity for North Koreans or to produce weapons-grade material for bombs, the report warned, since only international inspections -- which are not in place -- could determine the use. The reactor has been linked to the local electricity grid and is believed to be potentially able to power a city of about 50,000 if operated at full capacity.
"Further monitoring of the type and cadence of activity at the site is likely to reveal clues about North Korea's ultimate intentions," the Jane's report concluded.
The reports come just months before Kim is planning to meet Trump. The despot is expected to meet with South Korean officials in April, too. During both summits, denuclearization will be a prominent topic on the agenda.
Kim also made a surprise visit this week to Beijing -- his first foreign trip since taking office in 2011 -- to meet Chinese President Xi Jinping. During the meeting, which was officially announced Wednesday, Kim said North Korea is "committed to denuclearization," according to the China's Foreign Ministry.
"It is our consistent stand to be committed to denuclearization on the peninsula, in accordance with the will of late President Kim Il Sung and late General Secretary Kim Jong Il," Kim said, according to Reuters.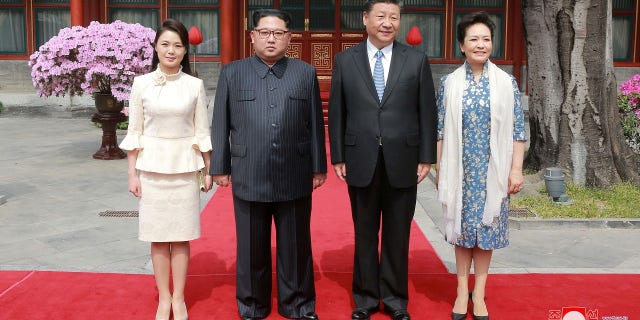 He reportedly said: "The issue of denuclearization of the Korean peninsula can be resolved, if South Korea and the United States respond to our efforts with goodwill, create an atmosphere of peace and stability while taking progressive and synchronous measures for the realization of peace."
North Korea's state-run news agency, however, made no mention of the despot's pledge to denuclearize.
The Associated Press contributed to this report.