North Korea bans drinking, singing, punishes officials for 'impure attitude,' report says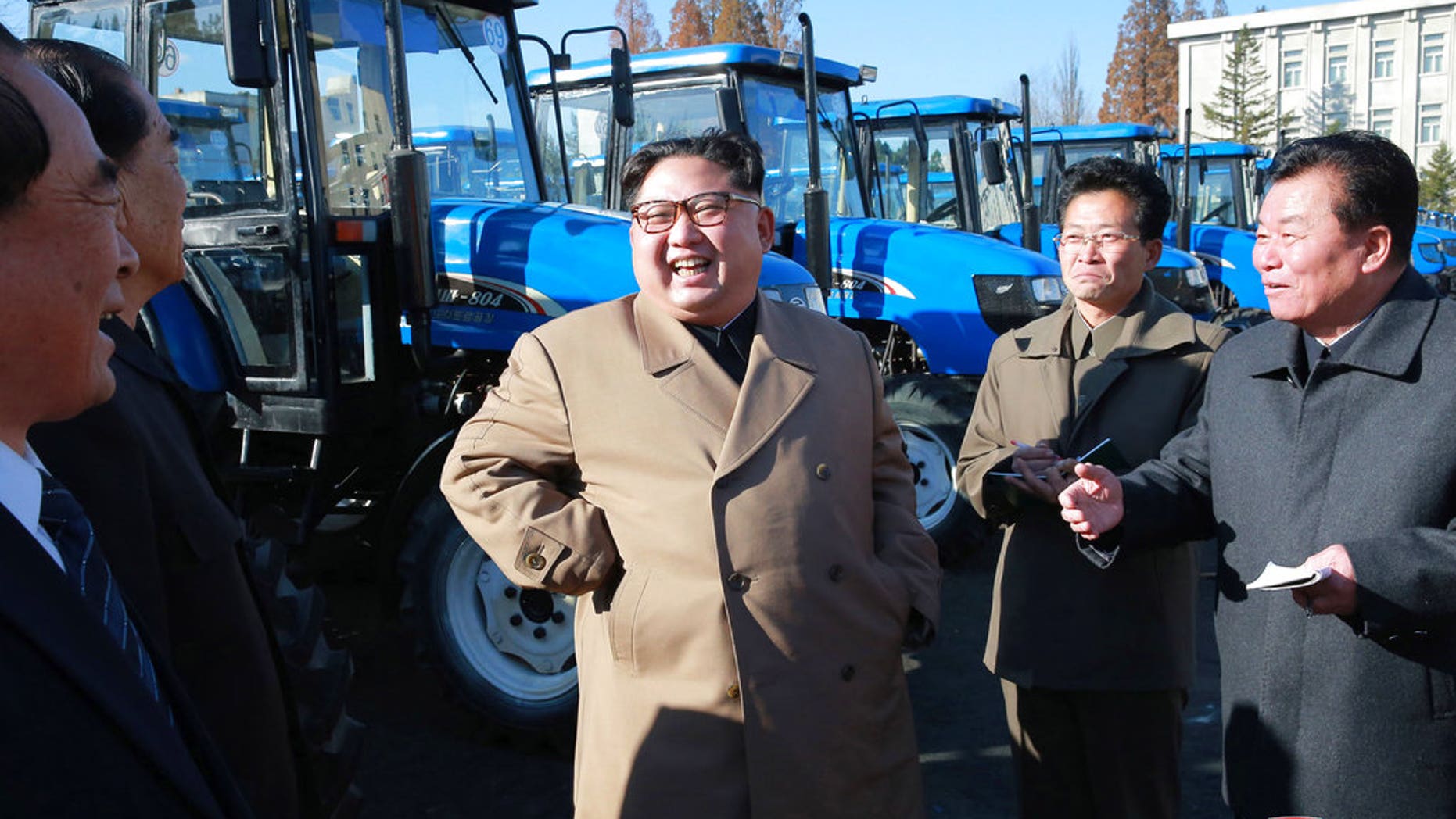 North Korean leader Kim Jong Un keeps his citizens on a tight leash, according to defectors, but the leader has now constricted his control even further by banning North Koreans from drinking and singing, according to a new report.
Citizens have been banned from participating in "any gatherings related to drinking, singing and other entertainment," Yonhap News Agency reported Monday. The North Korean regime is also "strengthening control of outside information."
NORTH KOREA COULD TEST 'ARRAY OF BALLISTIC MISSILES' BEFORE END OF THE YEAR, SOUTH KOREA SPY AGENCY SAYS
The ban is reportedly an effort to stifle "a possible negative impact" of sanctions against North Korea in response to its recent nuclear tests.
The rogue state has also taken action against its military, by "undertaking an inspection of the military politburo" due to an "impure attitude toward the party leadership," according to Reuters.
Top military officials — including bureau chief Hwang Pyong-so and deputy chief Kim Won-hong — were punished as a result of the investigation, but it's unclear how they were disciplined.
The investigation, the first in 20 years, was completed by Choe Ryong Hae, who led the General Political Bureau of the Korean People's Army before he was promoted in October to the regime's Central Military Commission.
President Donald Trump on Monday announced plans to designate North Korea a "state sponsor of terrorism" for the first time since 2008, amid reports Pyongyang may fire an "array of ballistic missiles" before the end of the year to deter the U.S. and other countries from trying to shut down its nuclear and missile programs.
North Korea's latest missile launch was in September, sending an ICBM over Japan.