North Korea accuses US of 'reckless military provocations' after practice bombing run
North Korean state media sharply criticized the U.S. on Sunday for a recent practice bombing run on the Korean peninsula, calling it a dangerous move raising the risk of nuclear war.
A commentary in the ruling party's Rodong Sinmun newspaper accused the U.S. of "reckless military provocations" after two U.S. Air Force B-1B bombers released inert weapons on Saturday in a training session in South Korea.
Sunday's comments were reported in English by the state Korean Central News Agency; the news agency said that the recent drill increased the threat of a nuclear war.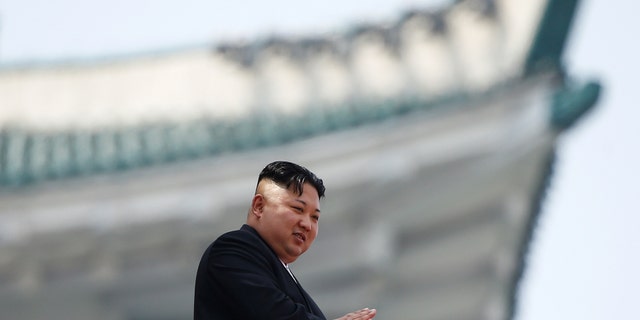 The drill on Saturday was a show of force that came just days after North Korea conducted the first successful test of an intercontinental ballistic missile that can hit Alaska.
2 US AIR FORCE B-1 BOMBERS FLY NEAR NORTH KOREAN BORDER IN SHOW OF FORCE
The two B-1 bombers flew 2,000 miles from Anderson Air Force Base in Guam to conduct a precision strike training exercise with South Korean fighter jets. The bombers were also joined by Japanese fighters during their flight.
The Air Force, in a statement, called the mission a "demonstration of the ironclad U.S. commitment to our allies."
The bombers, which can carry 84 500-pound bombs, fired releasing inert weapons at the Pilsung Range. The mission took 10 hours, according to the statement.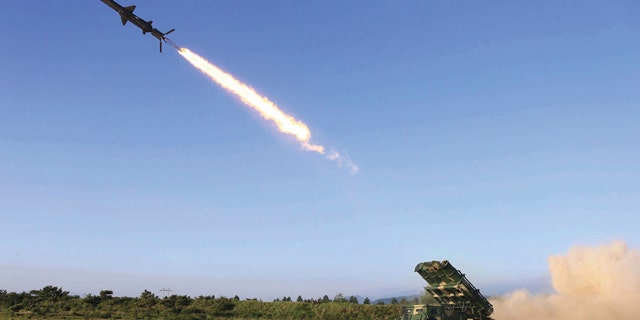 "North Korea's actions are a threat to our allies, partners and homeland," Gen. Terrence O' Shaughnessy, the Pacific Air Forces commander, said. "Let me be clear, if called upon we are trained, equipped and ready to unleash the full lethal capability of our allied air forces."
HOLDING NORTH KOREA AT BAY -- WHAT TRUMP NEEDS TO DO
Amid heightened tensions with North Korea, the U.S. will conduct a flight test of the Terminal High Altitude Area Defense (THAAD), an element of the nation's ballistic missile defense system, Fox News has learned. The test, which will be conducted by the Missile Defense Agency (MDA), is scheduled to take place this month.
The Associated Press and Fox News' Lucas Tomlinson contributed to this report.