Nor 'easter Moves Up East Coast with Potential for Widespread Power Outages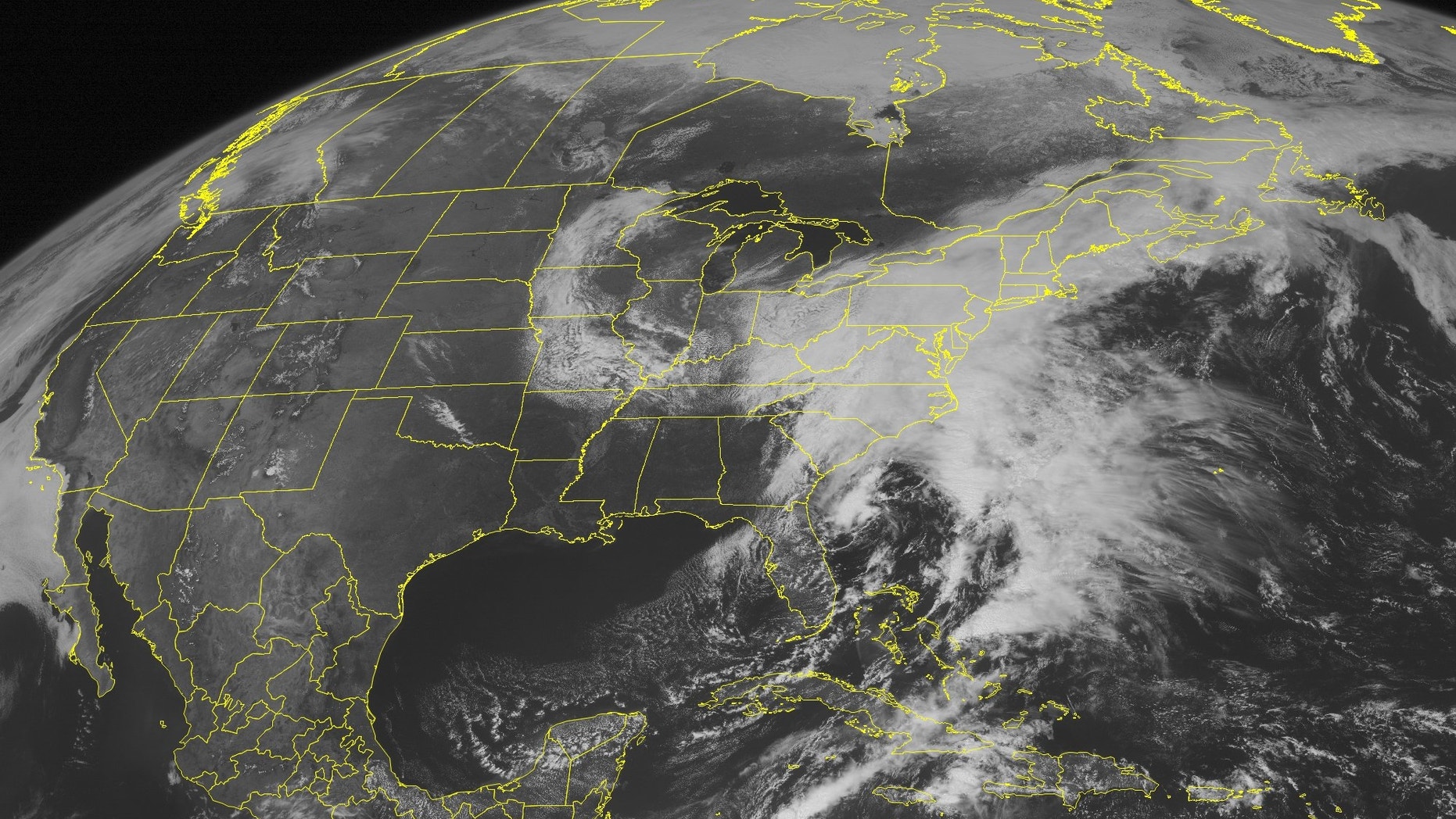 A strong area of low pressure is continuing its track up the East Coast.
On Monday, the storm will bring more rain to Maine as threats of flooding spread from Boston on Southward.
Over the weekend, the storm dumped 2 to 3 inches of rain from Philadelphia up to Boston.
In New York City on Sunday, a wind gust of 54mph was recorded at La Guardia Airport.
The big story Monday into Tuesday is the significant snowfall that the storm is producing in interior portions of the Northeast, from West Virginia to Upstate New York.
Most winter storm warnings are in effect until Tuesday. More than a foot of snow is possible along the higher elevations just South of Buffalo, NY. Lighter accumulations from 2-10" will fall across lower elevations and some larger cities.
Because it is so late in the season and temperatures are hovering around the freezing mark, the snow will be of the heavy, wet type.
This snow will stick to tree branches and can possibly bring down trees and power lines, so power outages will be concern.
Some light accumulations will be possible as far South as Northwestern Virginia. The snow will begin to taper off later today into tomorrow morning.
Maria Molina has been a meteorologist for the Fox News Channel since October 2010. She graduated from Florida State University with a degree in meteorology and was granted the Certified Broadcast Meteorologist (CBM) designation from the American Meteorological Society.
You can follow Maria Molina on Twitter at: @FoxMariaMolina or visit her Facebook page.
Follow us on twitter.com/foxnewslatino
Like us at facebook.com/foxnewslatino