Nobel laureate Tutu marks 2 weeks in South Africa hospital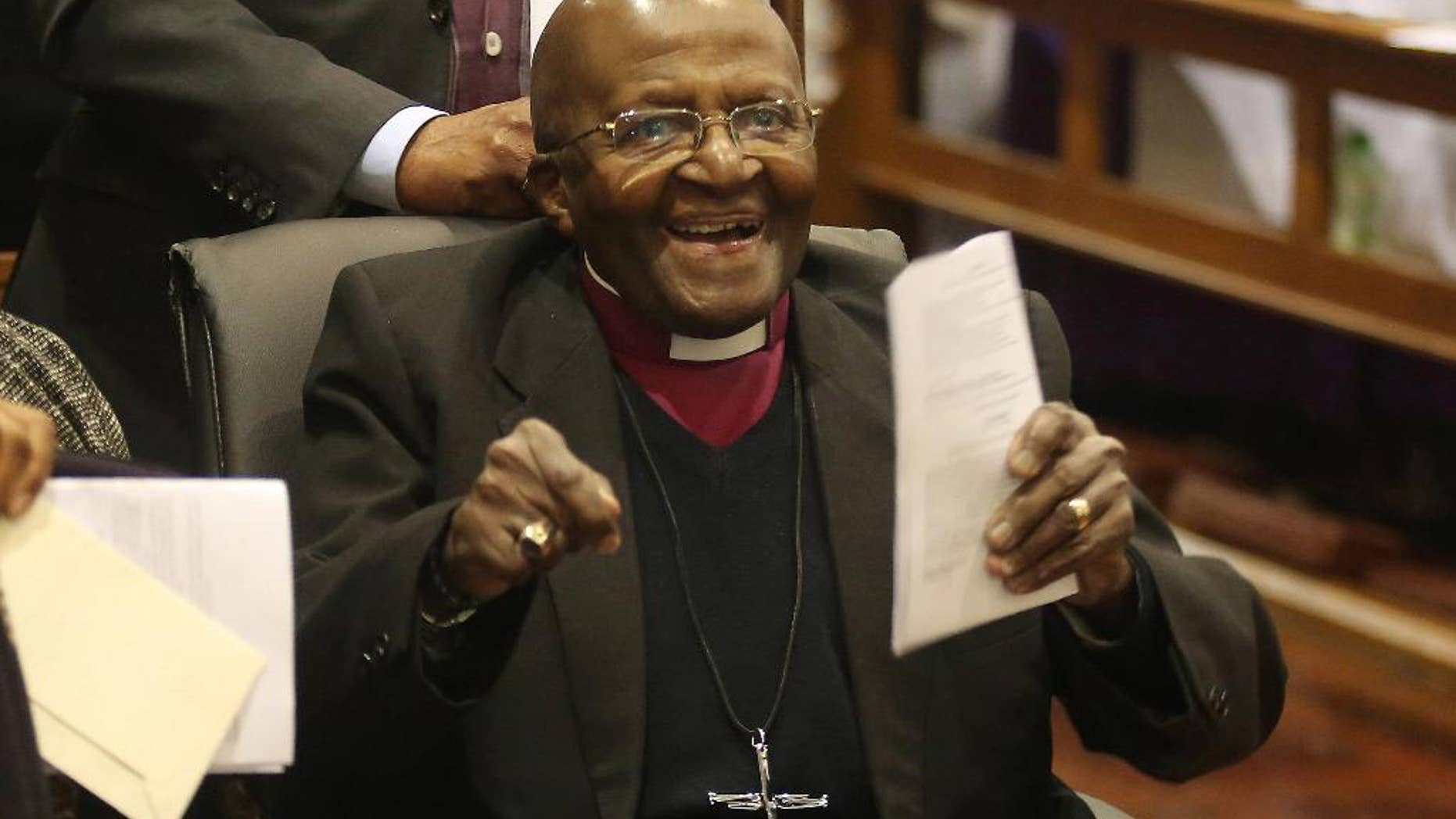 JOHANNESBURG – The family of Nobel laureate Desmond Tutu says he is responding well to treatment for an infection after checking into a South African hospital two weeks ago.
The family of the retired archbishop said in a statement Tuesday that the 84-year-old Tutu will undergo a small surgical procedure in Cape Town on Wednesday. The statement does not specify what kind of infection Tutu has.
He was hospitalized several times last year.
Tutu was an outspoken opponent of apartheid, South Africa's former system of white minority rule, and was awarded the Nobel Peace Prize in 1984.