No Winner Means Powerball Jackpot Surges To Estimated $400 Million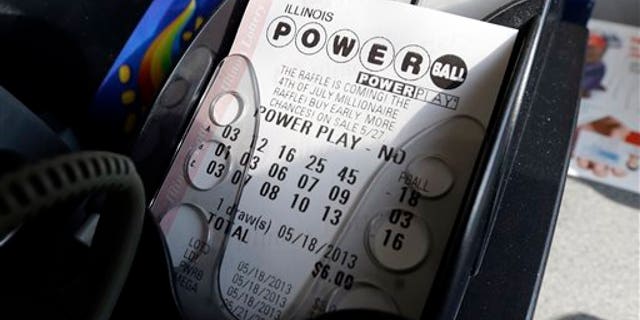 DES MOINES, Iowa (AP) – Without a Powerball winner this weekend, the prize has climbed to $400 million — one of the largest in U.S. lottery history.
Lottery officials said no one matched all six numbers for Saturday's $330.8 million drawing.
The next drawing is Wednesday, and will be the fourth-biggest Powerball jackpot and sixth-highest lottery prize of all time — at least $400 million or $227.8 million in a lump sum.
Large jackpots tend to boost ticket sales and make it more likely the prize will be shared, and changes to the Powerball and Mega Millions games have the jackpots reaching fantasy-inducing levels more often.
In the case of Powerball, officials increased the ticket prices from $1 to $2 in January 2012, and raised starting jackpots to $40 million. The current jackpot began its ascent at the end of 2013.
More than half of the top 10 prizes in U.S. lottery history have occurred since 2012, according to statistics provided by the Multi-State Lottery Association.
The nation's biggest lottery prize was a $656 million dollar Mega Millions jackpot in March 2012 that was shared by three winning tickets sold in Kansas, Illinois and Maryland. The second-largest came in December, a $636 million Mega Millions prize. The two winning tickets were purchased in San Jose, Calif., and Atlanta.
The biggest Powerball jackpot ever was a $590.5 million prize won by a Florida woman last May.
The odds of matching all six Powerball numbers are 1 in about 175 million, according to statistics from the Multi-State Lottery Association in Iowa.
Powerball is played in 43 states, Washington, D.C., and the U.S. Virgin Islands.
Follow us on twitter.com/foxnewslatino
Like us at facebook.com/foxnewslatino