No Punishment For Cop Who Snapped Photo Of George Zimmerman's License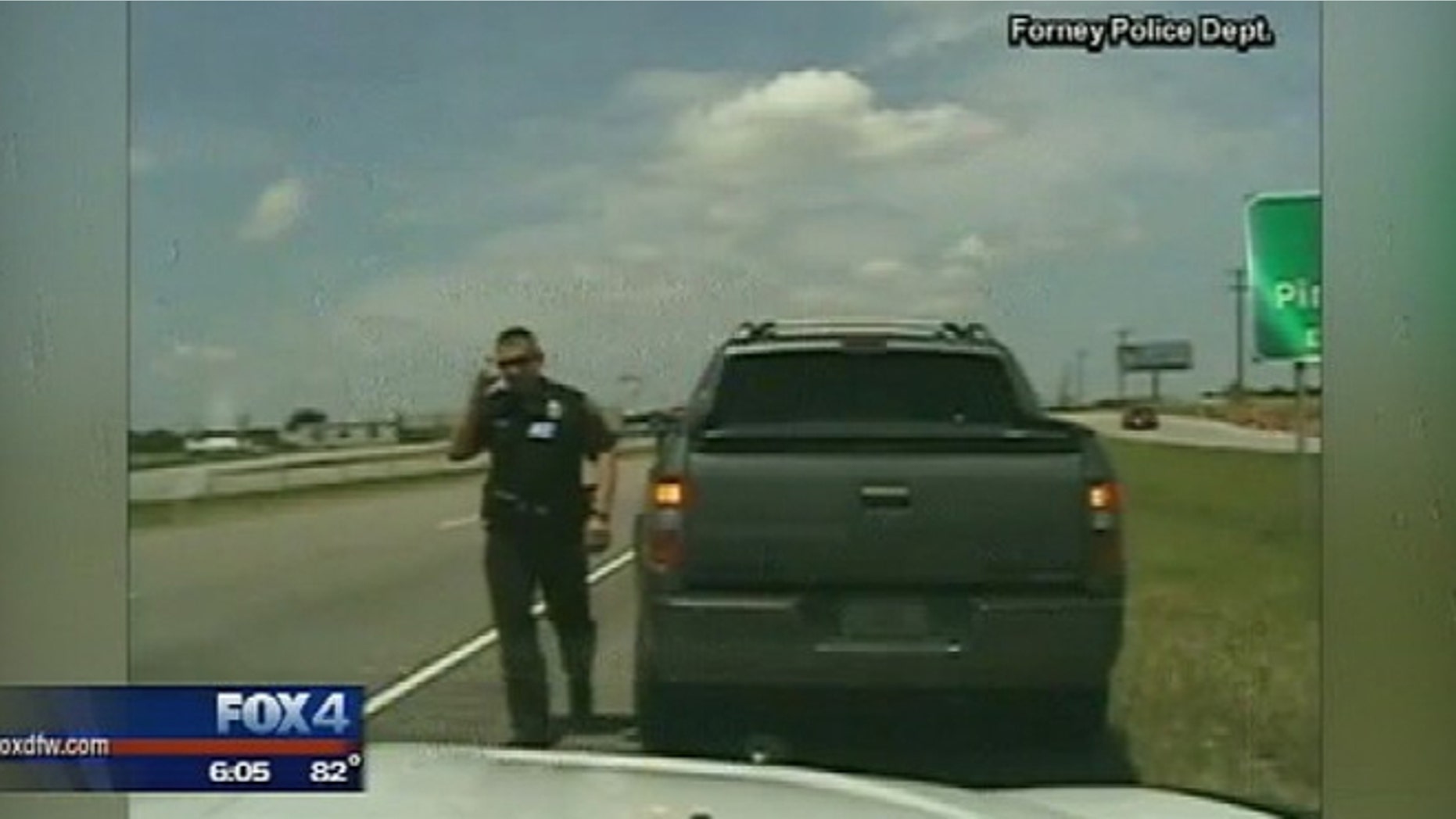 The City of Forney said it will not discipline an officer who took an iPhone photo of George Zimmerman's driver's license during a traffic stop one week ago.
The sound of an iPhone camera 'click' can be heard on dashcam footage while the officer was in his squad car calling in Zimmerman's driver's license information.
After that you can hear the 'unlock' sound and typing on the keyboard.
The city manager said the officer took the photo and sent it to his lieutenant. The officer told city officials he wanted his superiors to be aware of who he stopped in case there were questions from the media.
For more stories like this, visit MyFoxDFW.com.