NKorea calls SKorean frontline Christmas tower psychological warfare following rocket launch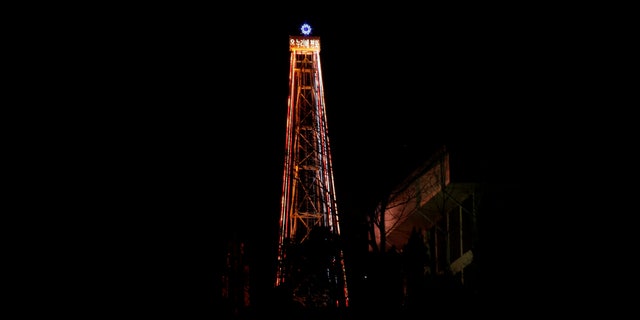 SEOUL, South Korea – North Korea is accusing rival South Korea of using an illuminated frontline Christmas tower to engage in psychological warfare.
North Korean state media said Monday the lighting of the Christmas-tree-shaped tower is because Seoul was humiliated by Pyongyang successfully putting a satellite into orbit Dec. 12.
The United Nations and others call the launch a cover for a banned test of ballistic missile technology.
Pyongyang warns of unspecified consequences because of the tower. North Korea allows sanctioned churches but many associate Christianity with foreign interference.
Seoul allowed Christians to light the tower for the first time in two years on Saturday. It goes dark Jan. 2.
Seoul last month cancelled what would have been its launch of a satellite from its territory because of technical difficulties.