Nike apologizes for unofficial name of 'Black and Tan' sneaker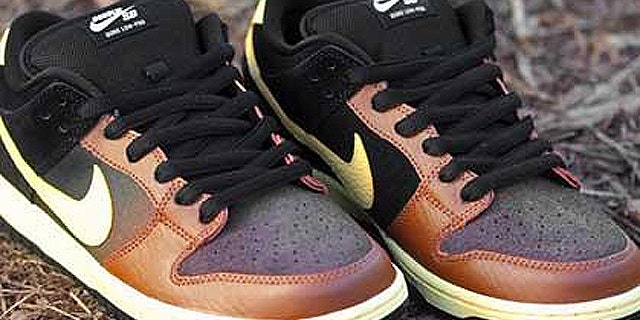 Sneaker giant Nike is backtracking after a St. Patrick's Day-themed shoe dubbed the "Black and Tan" by retailers drew criticism for paying unwitting homage to the British paramilitary forces of Northern Ireland.
The black leather sneaker with brown trim earned an unofficial name apparently meant as a nod to the drink made by mixing stout and lager in a pint glass, according to the Belfast Telegraph. But the drink itself takes its name from the Royal Irish Constabulary Reserve Force, which became notorious in the 1920s for its attacks on Irish civilians during the War of Independence.
One advertisement for the shoe, which sells for $90, says: "Tis the season for Irish beer and why not celebrate with Nike. The Black and Tan sneaker takes inspiration for the fine balancing act of a Stout (Guinness) on top a Pale Ale (Harp) in a pint glass."
Ciaran Staunton, president of the Irish Lobby for Immigration Reform, told IrishCentral.com that the choice left him speechless, saying the American equivalent would be calling a sneaker "the Al Qaeda."
Staunton asks: "Is there no one at Nike able to Google Black and Tan?"
In a statement to FoxNews.com, Nike officials said the sneakers, officially called the Nike SB Dunk Low, have been "unofficially named by some using a phrase that can be viewed as inappropriate and insensitive."
"We apologize," the statement continued. "No offense was intended."
The Irish Times has noted that the sneakers are being advertised with the controversial moniker by several online sellers. In 2006, ice cream purveyors Ben & Jerry's made a similar gaffe when it released a "Black and Tan" flavor and later apologized to Irish consumers, according to the newspaper.
FoxNews.com's Joshua Rhett Miller contributed to this report.