Nigerian president misses cabinet meeting amid health fears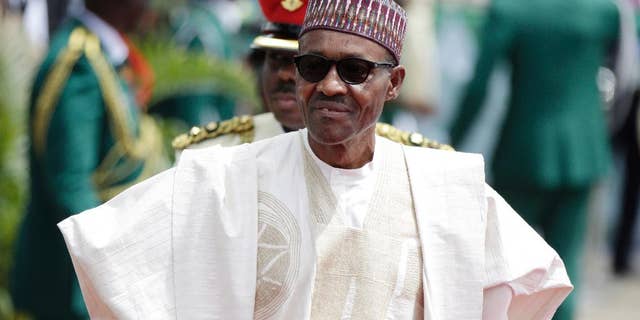 LAGOS, Nigeria – Nigeria's president is again missing his weekly cabinet meeting as concerns mount about his health.
President Muhammadu Buhari took six weeks of medical leave in London earlier this year, leading to some calls for his replacement.
The 74-year-old returned to work in mid-March but often works from home, according to aides. The uncertainty over his health has raised fears of instability in Africa's most populous nation and one of its top oil producers.
A tweet from Buhari's office said Wednesday the latest cabinet meeting was being presided over by the vice president.
Buhari's office last month put out a statement saying he remained in charge even though doctors had advised "on his taking things slowly."
Buhari's wife tweeted Tuesday that his health "is not as bad as it's being perceived."