Nigerian army: 579 officers, soldiers on trial for conduct in fighting Islamic extremists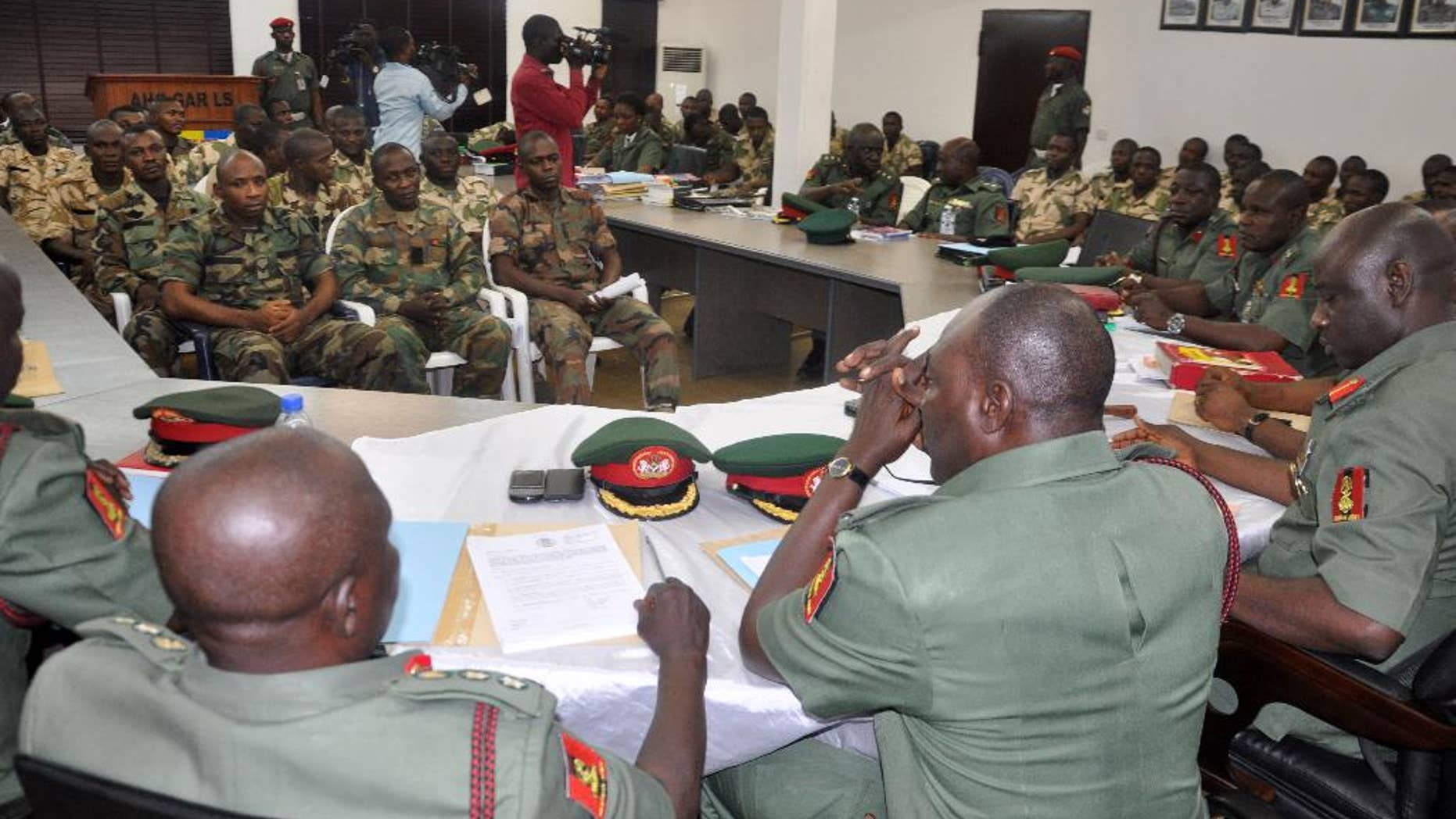 LAGOS, Nigeria – The Nigerian army says 579 officers and soldiers are facing a court-martial "to emphasize discipline" on charges believed to be related to the fight against an Islamic uprising in the northeast.
Army spokesman Col. Sani Usman says two courts-martial are taking place Wednesday to ensure "quick dispensation of justice, discipline and professionalism." He gave no details.
Two courts-martial last year condemned to death 72 soldiers and a few officers, almost all younger than 25, for alleged cowardice, mutiny and other charges related to fighting Boko Haram extremists.
Human rights lawyer Femi Falana said at the time that evidence at the secret trials is a condemnation of Nigeria's military establishment indicating corrupt officers often divert money meant for salaries and arms.
He said the army is making scapegoats of inexperienced soldiers.