Nigeria plagued by ethnic and religious violence as attacks on Christians rise
A deadly attack left 11 dead and 30 wounded after a disgruntled police officer drove his truck into a group of children in yet another Easter tragedy, this time in Gombe, Nigeria.
Earlier this month, Islamist militants massacred 17 Christians and injured eight in an attack on a church in Nasarawa state. The attack occurred during an infant dedication when armed militants opened fire in the church, killing the baby's mother and several children.
These tragic events come just as the terrorist attack in Sri Lanka highlights the dangers that remain from asymmetric terrorism and violence against Christians in ethnically and religiously divided societies.
"There are some similarities between violence in Sri Lanka and Nigeria," Professor Max Abrahms, a terrorism expert at Northeastern University, told Fox News. "Both have experienced substantial political violence which has traditionally been nationalist but has increasingly been infused with more narrowly religious-motivated extremist attacks."
BRITISH AID WORKER KILLED BY NIGERIAN KIDNAPPERS DURING ATTACK ON HOLIDAY
Nigeria, often overlooked by U.S. policymakers usually more concerned with the Middle East, Russia and Europe, is home to one of the world's most deadly Islamic terror groups.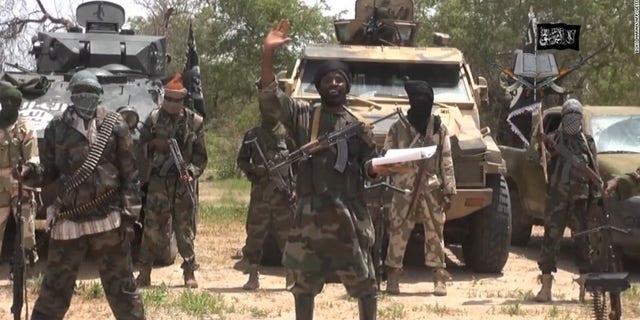 Boko Haram is looking to transform Nigeria into an Islamic state based on Sharia law. The group also declared its allegiance to ISIS in 2015 with one branch called the Islamic State West African Province. U.S. intelligence estimates that Boko Haram commands between 4,000 and 6,000 dedicated militants who have attacked schools, burned down entire villages, and abducted hundreds of people in their brutal campaign of terror across Nigeria.
The United Nations estimates that 1.7 million people are internally displaced from Boko Haram's insurgency and the group has killed more than 15,200 people since 2011, according to some estimates.
Although Nigerian security forces have made inroads in stemming the violence from Boko Haram, the insurgency remains a threat to Nigerians.
"The group, which has now split into two factions (one of which is recognized as a branch of the Islamic State) has been gaining momentum against Nigerian security forces -- which have been hampered by corruption and low morale -- and conducting increasingly deadly attacks in Northeastern states," Thomas Abi Hanna, Global Security Analyst at Stratfor told Fox News.
Violence in Nigeria, and against Christians, has risen in recent months, with at least 280 people from Christian communities killed by Fulani militants throughout Nigeria between February and March 2019. It's not clear to what extent the deadly violence is due to religious affiliations, but the uptick does highlight the growing concern within Nigeria's Christian communities.
"Religion is not necessarily the primary driver of attacks on Christians though, as there are also ethnic, political, territorial disputes and other factors which contribute to these tensions," Hanna explained. "Attacks related to any of these issues can feed into one another and exacerbate ongoing tensions across the board."
Nigeria is divided between a Muslim majority north and a Christian majority south. Because of this religiously-based geographic separation, the country's political parties formed an unwritten power-sharing agreement during the transition to democracy in 1999 that major offices, most notably the president and vice president, should rotate between the north and the south.
OFF-DUTY NIGERIAN POLICE OFFICER PLOWS INTO CROWD AT EASTER CELEBRATION, KILLING 8 AND INJURING 30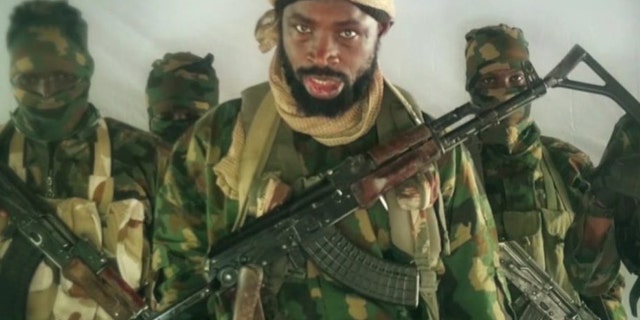 However, this arrangement can lead to heightened tensions as it did in 2009, when then-President Umaru Yar'Adua, a northern Muslim, died, allowing his southern Christian Vice President Goodluck Jonathan to become president. The north's opportunity in power was cut short and the swap led to mass electoral violence with the death of 800 people once Jonathan was re-elected in 2011.
Nigeria is also one of Africa's poorest countries, despite its vast natural resource wealth, making it ripe for terrorist and other insurgent groups to fill the vacuum left by a government that fails to meet the needs of its people.
Not only is Islamist terror a major concern for Nigerians, violence between herders and farmers has eclipsed the threat posed by Boko Haram and has killed more people than the Islamist insurgency while also increasing the north-south religious divide.
SRI LANKA'S LEADER CALLS FOR OFFICIALS' FIRINGS AS EASTER SUICIDE BOMBERS REVEALED TO BE 'WELL-EDUCATED PEOPLE' WHO STUDIED ABROAD
"Christians have been targeted in attacks related to both of these ongoing conflicts which have killed and injured thousands, displaced hundreds of thousands, and become a major political issue," Hanna said.
The conflict is intertwined with Nigeria's underlying ethnic, religious, political and territorial disputes, as the herders are nomadic and from the Muslim north while the farmers are mainly Christians.
Deadly clashes over land and resources killed more than 2,000 people in 2018, according to a report by Amnesty International. A massive population boom in Nigeria along with the effects of climate change dried up grazing land, forcing herders and farmers into extremely close quarters with tensions rising due to resource scarcity.
The ongoing farmer-herdsman crisis has sharpened ethnic and religious tensions and increased political polarization in Nigeria. The Nigerian government and security forces have struggled to solve political disputes over land while the security forces have been unable to contain extremist violence.
A State Department spokesperson told Fox News: "In public and private messaging, we have urged the Nigerian government, and community and religious leaders, to work together for an immediate end to violence, the swift and voluntary return of members of displaced communities, and for perpetrators to be brought to justice.
CLICK HERE FOR THE FOX NEWS APP
"U.S. Mission staff, including Ambassador-at-Large for Religious Freedom Sam Brownback, have traveled to the affected states to engage with government officials, religious and traditional leaders, and civil society."