Nicaragua evacuates 3,000 as volcano spews ash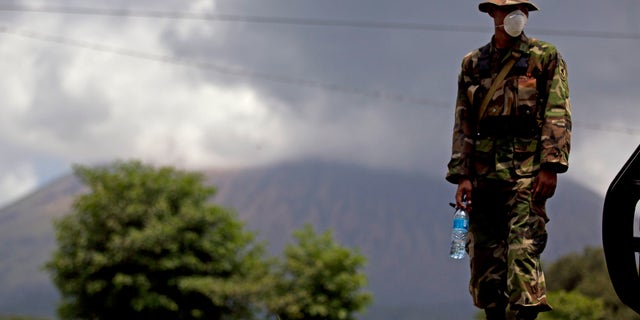 MANAGUA, Nicaragua – The San Cristobal volcano spewed out a column of ash and gas 2 1/2 miles high Saturday, leading Nicaraguan authorities to evacuate about 3,000 people from nine communities around the country's tallest mountain.
Residents reported hearing three powerful explosions in the volcano as the cloud began billowing skyward and ash drifted over nearby villages.
"This activity could affect some 500 families totaling 3,000 people, so we decided to evacuate them," said Guillermo Gonzalez, executive director of the government's disaster agency.
Civil defense personnel said 300 soldiers were sent to evacuate people and care for them.
Javier Mejia, director of Nicaragua's geological institute, said monitoring instruments showed "strong activity" in the volcano. "We do not rule out anything, but call for calm," he said.
The 5,740-foot volcano sits 87 miles northwest of Managua, the capital. It has been active since 1520, Mejia said.
Nicaragua has been on alert since a strong earthquake shook neighboring Costa Rica on Wednesday and then a swarm of 17 minor tremors were recorded in the area around Lake Managua next to the capital the following day.