Newborn baby pulled from storm drain in South Africa after being 'dumped'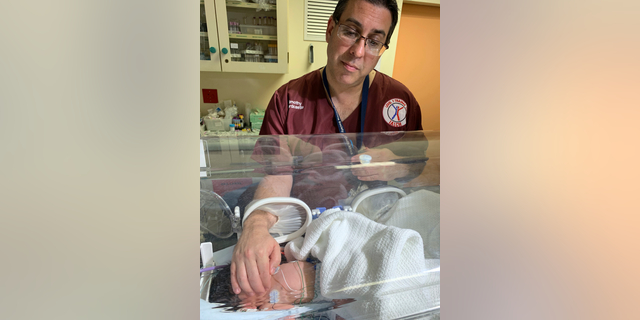 JOHANNESBURG – A newborn baby girl was rescued from more than 20 feet down a storm drain by emergency workers in South Africa on Monday after a grueling four-hour mission.
Authorities say they were called when residents heard a baby crying from deep within the concrete storm drain in Durban, on the eastern coast of South Africa. Rescuers believe the girl, who is thought to be between one and three days old, was washed 10 to 15 feet down the drain after being "dumped," according to the ABC.
Once they located the pipe she was in, emergency responders dug deep into the opening, and secured the area to ensure that the drain wouldn't burst when they broke the pipe. At one point, according to witnesses on the scene, nearby residents ripped the cabinets from their kitchen cupboards to support the hole and prevent it from collapsing.
LOST CITY IN SOUTH AFRICA REVEALED IN STUNNING DIGITAL IMAGES
Finally, rescuers used a chisel and hammer to break into the pipe and rescue the infant. Video from the scene shows the emotional moment that the baby was unearthed from the drain as onlookers cheered.
South African media say the girl is doing well, and is being treated at Durban's Inkosi Albert Luthuli Central Hospital.
CLICK HERE FOR THE FOX NEWS APP
Rescue Care Paramedics, one of the groups that helped to extricate the infant girl, says it is unclear why the baby was "dumped" and that police are investigating.