New Zealand shooting survivor describes the moment 'hero' friend tackled gunman, grabbed his weapon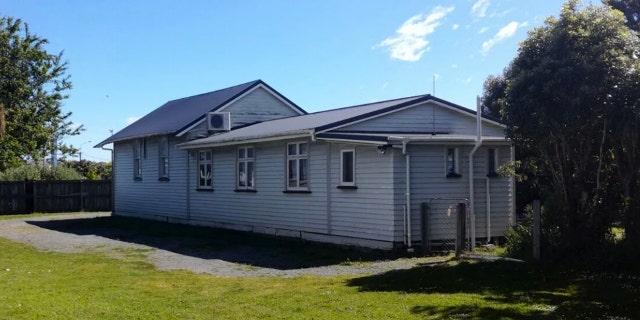 A survivor of Friday's deadly mass shootings in New Zealand has spoken out about the moment his friend tackled the gunman and wrestled his weapon away from him as he opened fire on worshippers.
Syed Mazharuddin was praying at the Linwood mosque in Christchurch on Friday around lunchtime when a man wearing protective gear entered and began shooting at men, women and children inside. In the chaotic moments that followed, Mazharuddin said his friend found the chance to tackle the gunman and disarm him.
"The young guy who usually takes care of the mosque ... he saw an opportunity and pounced on [the gunman] and took his gun," Mazharuddin told the New Zealand Herald. "The hero tried to chase and he couldn't find the trigger in the gun ... he ran behind him but there were people waiting for him in the car and he fled."
The gunman, described as a white man in his 20s, also attacked the Al Noor Mosque in Christchurch during prayers on Friday.
The death toll has now reached 49, and the shootings left at least 20 people seriously injured.
TRUMP OFFERS 'SYMPATHY' AND SUPPORT TO NEW ZEALAND AFTER MOSQUE MASSACRE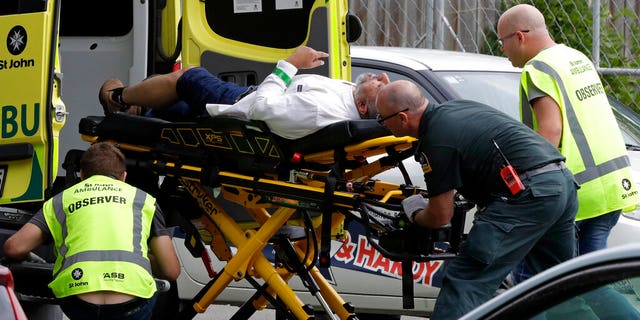 NEW ZEALAND COMMUNITY RUSHES TO AID MOSQUE SHOOTING VICTIMS AMID GUNFIRE, REPORTS SAY
Seven people died at the Linwood mosque and one died later on of their injuries at a nearby hospital. Mazharuddin said that people all around him, including his friends, were shot and bleeding heavily, and that it took ambulances about half an hour to get there.
"I ran out and then the police came and they didn't let me come back in again so I couldn't save my friend, he was bleeding heavily," he said. "It took almost half an hour, more than half an hour by the time the ambulance could arrive and I think he must have died."
CLICK HERE TO GET THE FOX NEWS APP
About 10 minutes away, at the larger Al Noor Mosque, another man attempted to stop the gunman when he opened fire but was unsuccessful. A witness there described a worshipper jumping at him and trying to take the gun away, but being shot "straight away."
The shooter, a 28-year-old Australian native who has been charged with murder, disturbingly live-streamed at least one of the shootings. Social media platforms like YouTube, Facebook and Twitter have been scrambling to keep the video from circulating online in the hours since it went live.
New Zealand's Prime Minister said Friday's shootings are being treated as acts of terrorism and called it "one of New Zealand's darkest days."