New Zealand PM gives birth to baby girl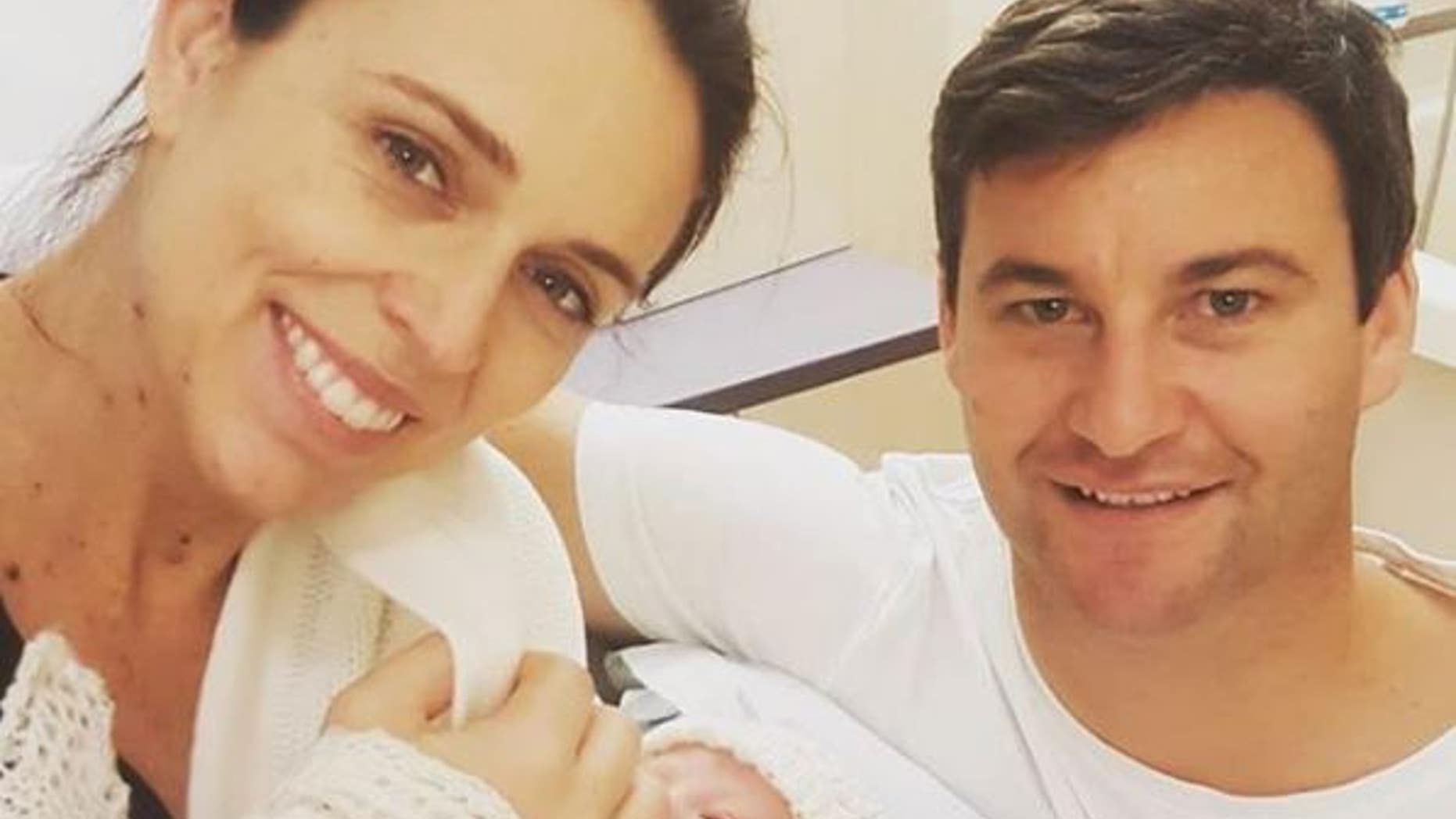 New Zealand Prime Minster Jacinda Ardern gave birth to a "healthy baby girl" Thursday afternoon, becoming the second elected world leader to welcome a newborn while holding office.
Ardern and her partner Clarke Gayford announced the birth of their daughter in a post on Instagram, in which she thanked everyone for their "best wishes and your kindness."
"Welcome to our village wee one," the caption reads, with a photo of the happy family. "Feeling very lucky to have a healthy baby girl that arrived at 4.45pm weighing 3.31kg (7.3lb)."
The last time an elected world leader gave birth while in office was the late Pakistan Prime Minister Benazir Bhutto, who had a daughter in 1990.
Arden's pregnancy sent a message across the political spectrum that it was fine to have younger women as candidates, Jennifer Curtin, a professor of politics at the University of Auckland, told the Associated Press.
At age 37, Arden is the country's youngest leader since 1856, according to the BBC.
Former New Zealand Prime Minister Helen Clark told the AP the pregnancy was "a sign of maturity" for the country, and showed "its acceptance that combining career and family is a choice which women are free to make."
The former prime minister also tipped her hat to Clarke for being "a modern man who is happy to be the full time parent of a young child."
Ardern's duties will now be handed off to Deputy Prime Minister Winston Peters. However, Arden – who plans to take six weeks of maternity leave – will be consulted on major decisions, including national security issues.
As for the baby's name, Arden said earlier this month that the couple's quest was coming along "terribly."
"Do you have any suggestions?" Ardern responded.
The Associated Press contributed to this report.