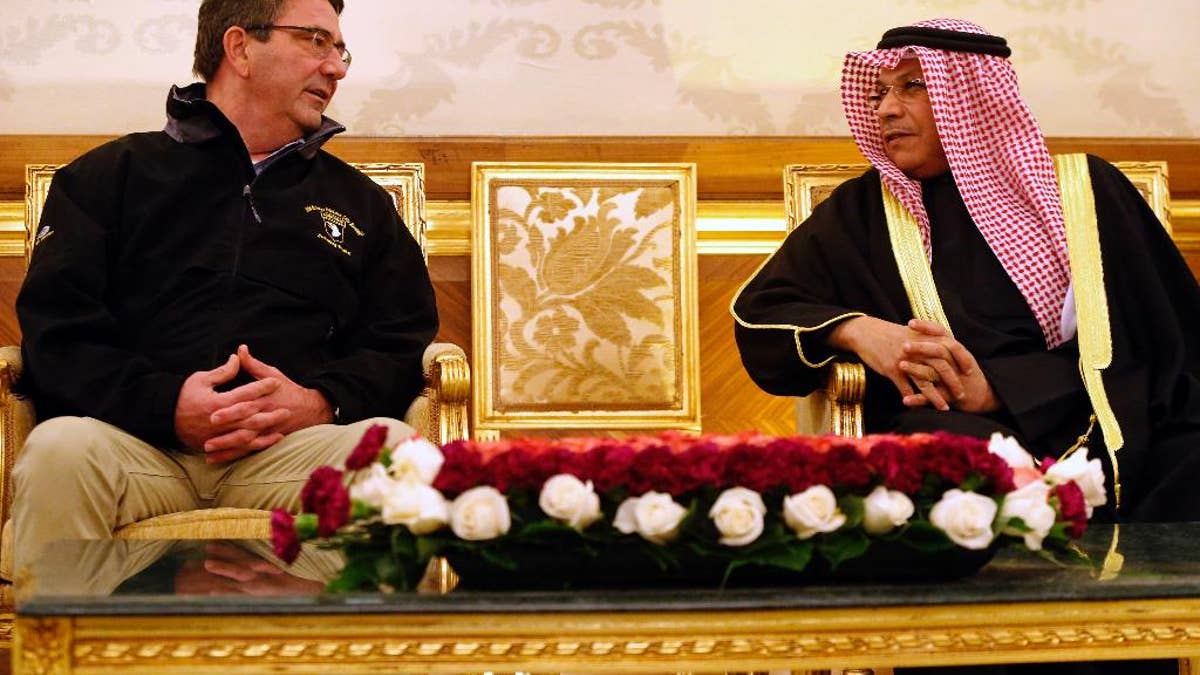 CAMP ARIFJAN, Kuwait – U.S. Defense Secretary Ash Carter is convening an unusual conference in Kuwait of top American military, diplomatic and intelligence experts on the administration's strategy for countering the violence and spreading influence of the Islamic State militant group.
Carter summoned several three-star and four-star generals, including Army Gen. Lloyd Austin, the head of the U.S. military's Central Command — as well as presidential envoys John Allen and Brett McGurk and U.S. ambassadors from Jordan, Saudi Arabia and other Arab nations.
The closed-door meeting starts Monday at Camp Arifjan, a sprawling military base from which Army Lt. Gen. James Terry commands the military campaign against IS.
Carter's aides said he is not looking for alternatives to the current strategy but rather wants to learn more about the current one.