New Taiwan president to visit allies Panama, Paraguay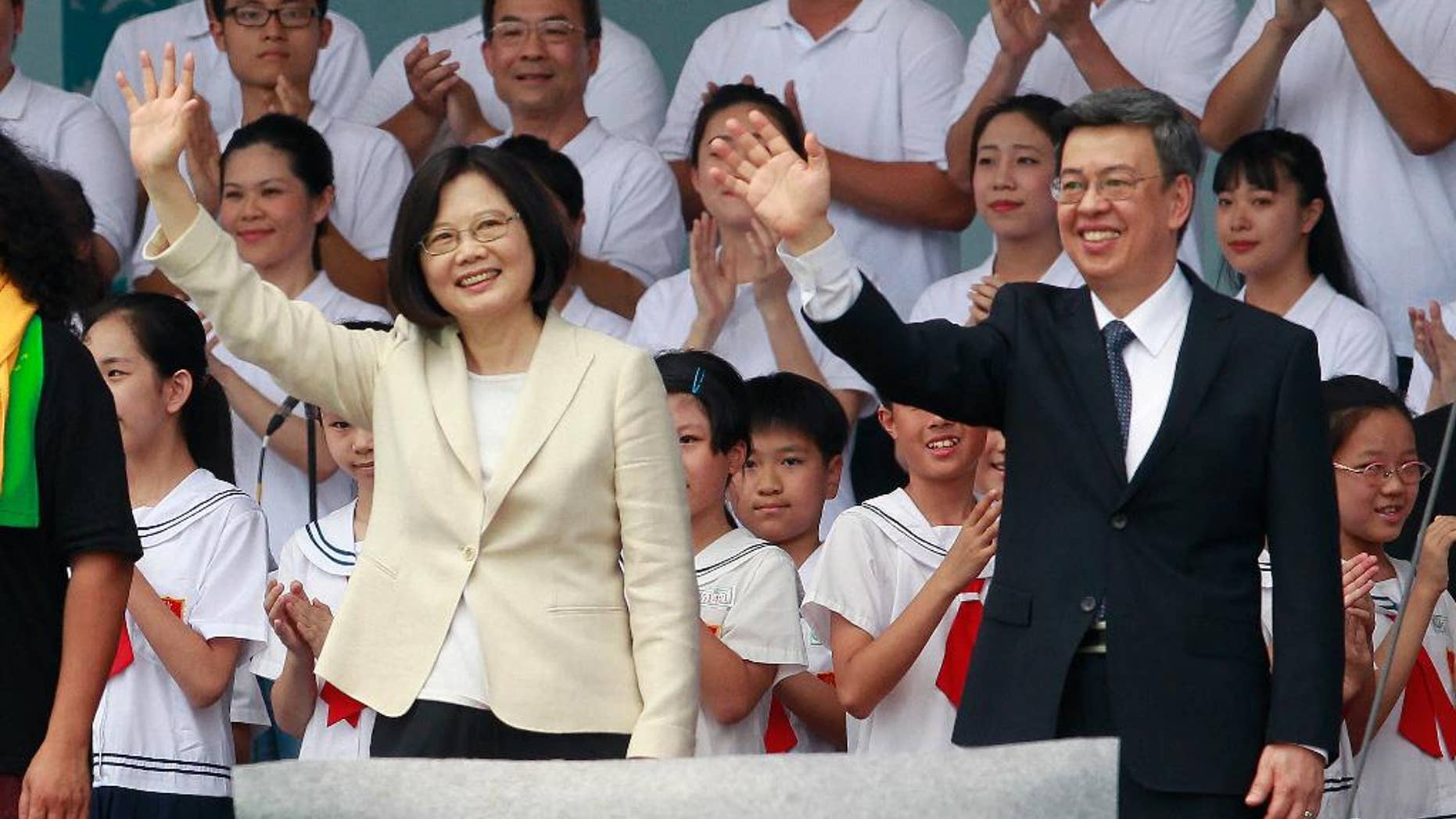 TAIPEI, Taiwan – Taiwan's foreign minister says President Tsai Ing-wen will visit diplomatic allies Panama and Paraguay next month in her first overseas trip since taking office.
David Lee told legislators that Tsai's trip will likely include the usual stop-overs in the U.S., but said arrangements were still being made.
China has formal diplomatic relations with just 22 nations, a result of China's efforts to isolate the island it claims as its own territory. Most allies are in Central America, the Caribbean, Africa and the South Pacific.
Lee said Tsai would attend the formal opening the expanded Panama Canal next month, an event to which Beijing is also expected to send a representative.
Some observers expect China to further reduce Taiwan's diplomatic breathing space in order to put pressure on the independence-leaning Tsai.