New Hampshire Considering In-State Tuition For Students In U.S. Illegally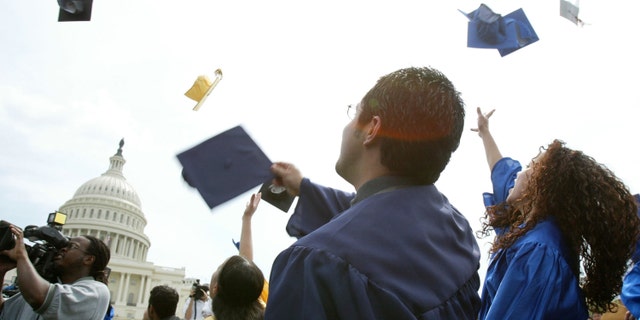 CONCORD, N.H. (AP) – The New Hampshire House of Representatives is considering giving students in the state university system who entered the U.S. illegally in-state tuition if they met certain requirements.
The House is scheduled to vote on legislation Wednesday that would require students to be a graduate of a high school in the state or to have gotten a New Hampshire high school equivalency certificate to be eligible for the in-state rate.
They would have to have attended a state high school for three years before graduating or receiving an equivalency certificate and have to meet all the other criteria to qualify for in-state rates.
Students also would be required to apply for legal residency.
Opponents argue it isn't fair for out-of-state students to pay higher tuition than students who are in the country illegally.
Follow us on twitter.com/foxnewslatino
Like us at facebook.com/foxnewslatino