New economy poll boost for Tories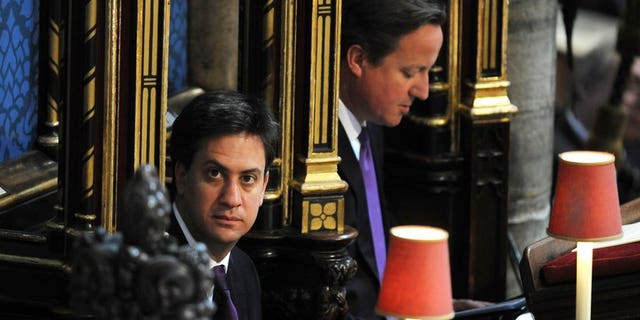 NEWYou can now listen to Fox News articles!
LONDON (AFP) – Under-pressure Labour Party leader Ed Miliband was delivered a further blow on Tuesday when a new poll showed that faith in the Conservative's handling of the economy had soared.
The ICM poll, published in Tuesday's Guardian, found that the percentage of people who believe the Tories to be economically competent climbed from 28 to 40 in June.
Labour saw trust in their economic policies hover at 24 percent, a rise of five percent.
A poll on voting intentions provided a silver lining for Labour, showing them with a two point lead over the Tories despite dropping one point to 35 percent.