New Czech government led by billionaire Babis sworn in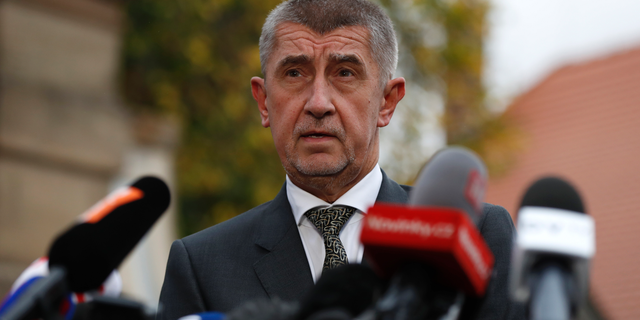 NEWYou can now listen to Fox News articles!
PRAGUE – Czech President Milos Zeman has sworn in a new minority government led by a populist billionaire after his centrist movement won landslide parliamentary elections.
Andrej Babis' ANO (YES) movement won 78 seats in the 200-seat lower house of Parliament in October. Babis was sworn in as prime minister last week.
Known for his resolve to run the state like a company, Babis opposes setting a date for the adoption the euro common currency and rejects the EU's relocation system for migrants.
Babis faces fraud charges, a reason why none of the other parties agreed to create a coalition government with ANO.
Babis has created an ANO minority government with independent experts.
In order to rule, the new government must first win a parliamentary confidence vote scheduled for Jan 10.