New Arrests of Florida Supremacists Allegedly Preparing for 'Race War' Against Immigrants and Minorities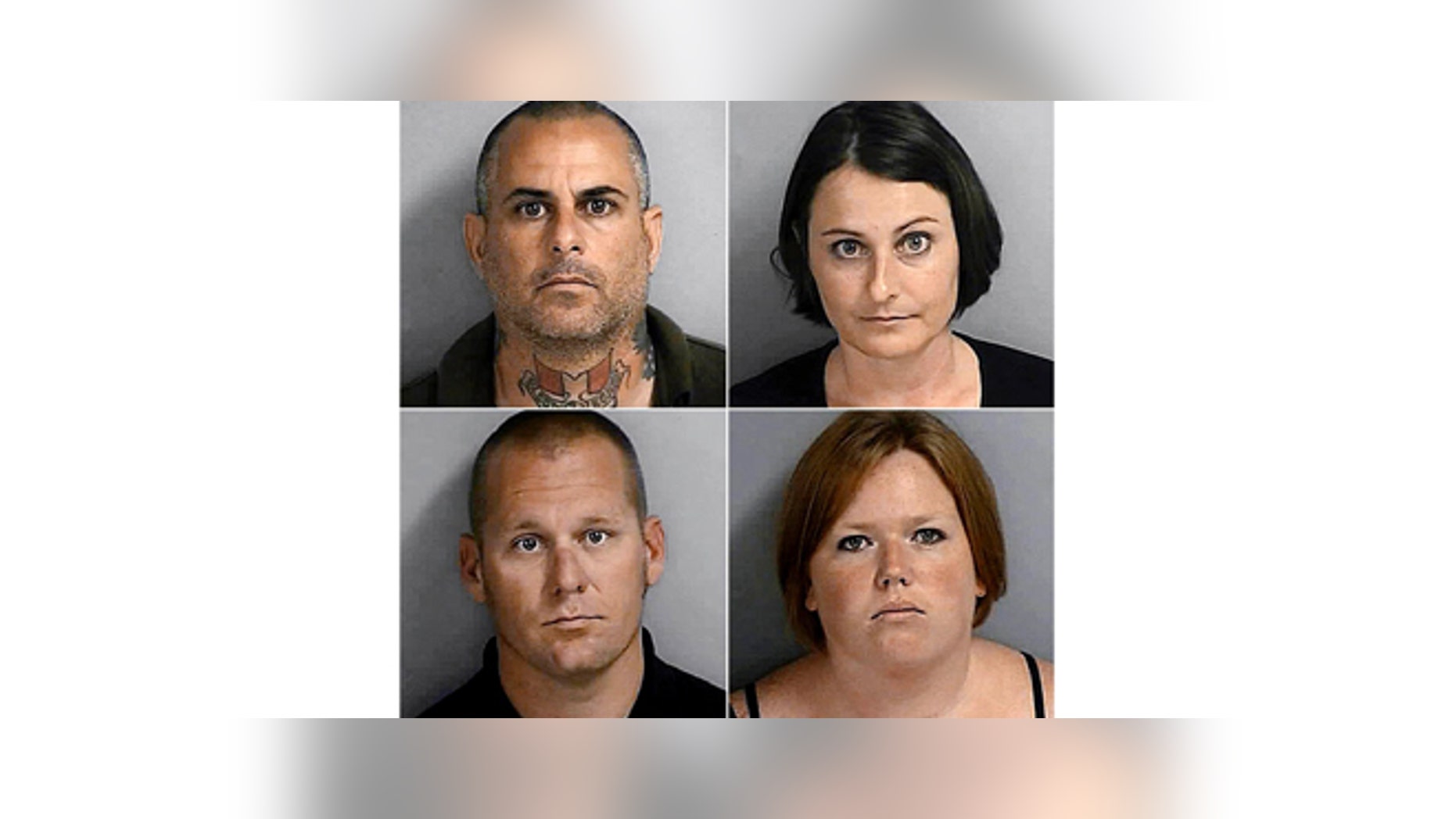 OSCEOLA COUNTY, Fla. – Ten alleged members of a military-styled white supremacist organization with plans of beginning a "race war" have been arrested in central Florida, authorities said Tuesday.
The ten suspects were members of the American Front (AF), an anti-Semitic, skinhead organization with a heavily fortified paramilitary training ground just 11 miles from Walt Disney World theme parks in Orlando.
The group's alleged local ringleader, Marcus Faella, 39, authorities charged based on informant testimony, had been "planning and preparing the AF for what he believes to be an inevitable race war."
The arrest affidavit stated that Faella's intent was " to kill Jews, immigrants and other minorities."
"Faella views himself and the other members of the AF as the protectors of the white race," the affidavit added.
The suspects are being held on felony hate crime and conspiracy charges after the arrest round-ups were made by a FBI Joint Terrorism Task Force (JTTF) operation.
Authorities said they arrested 27-year-old Christopher Brooks, 21-year-old Dustin Perry and 23-year-old Richard Stockdale late Monday. Like seven others arrested last week in a multi-agency investigation, all three were charged with paramilitary training, attempt to shoot into an occupied dwelling and evidence of prejudices while committing offense, a first-degree felony.
It is a felony in Florida to participate in paramilitary training for use "in furtherance of, a civil disorder within the United States." The "prejudices" charge falls under Florida's hate crimes law.
Brooks and Stockdale were also charged with possession of a weapon or ammunition by a convicted felon. All three have bonds of more than $500,000.
It was not immediately known if they had attorneys.
Florida Ninth Circuit State attorney Lawson Lamar's office released a statement Tuesday that said it won't comment further on the case until a final charging decision is made.
Listed residences for the 10 people in custody are scattered around Osceola and Brevard Counties, though most of the alleged activity is believed to center on a compound maintained in St. Cloud, where Marcus Faella and his wife Patricia live.
In filings posted on the website for Florida's Division of Corporations the Faellas, along with Marcus McGowan — all among those arrested last week — are listed on articles of incorporation filings for American Front.
American Front lists a St. Cloud address as its place of business and Lynn Haven, Fla., post office box as its mailing address. It says the purpose for which the corporation is organized is "Religious and cultural preservation of the European peoples." It goes on to say the group is "organized exclusively for charitable, religious, educational and scientific purposes."
The American Front conducted firearms, explosives and tactical training for members and other neo-Nazi groups on the Faella compound, which was protected by a barbed-wire, military-style trenches, and pit bull dogs.
American Front has been identified by both the Southern Poverty Law Center and Anti-Defamation League as a hate group.
The ADL lists American Front under its "extremism in America" category and identifies its former leader, David Lynch, as "an active skinhead since the mid-1980s." It says he became involved with the group while living in Florida in the early 1990s. Lynch was killed in California last year and Marcus Faella is said to have assumed his leadership role.
Messages left at the listed number for American Front were not immediately returned.
The ADL has tracked American Front in Florida for a number of years, as well as many of its members. It also has assisted police in investigations, including a 2010 incident in which Florida American Front members were involved with a synagogue vandalism spree in Virginia.
"These arrests are an excellent example of how law enforcement agencies, working together, can help protect our communities from hate-motivated violence and terrorism," ADL Florida Regional Director Andrew Rosenkranz said in a statement. "Their proactive work stopped potential violent activity before it could happen."
The arrests were made following an investigation by the JTTF in partnership with local law enforcement and the Metropolitan Bureau of Investigation (MBI) with the assistance of the Osceola County Sheriff's Office, the Orange County Sheriff's Office and the St. Cloud Police Department.
The seven others arrested include: Marcus Faella, 39; Patricia Faella, 36; Mark McGowan, 29; Jennifer McGowan, 25; Diane Stevens, 28; Kent McLellan, 22; and Paul Jackson, 25.
For more stories from myFOXOrlando.com click here.
Follow us on twitter.com/foxnewslatino
Like us at facebook.com/foxnewslatino