Nepal wraps up rescue operation on storm-hit trekking route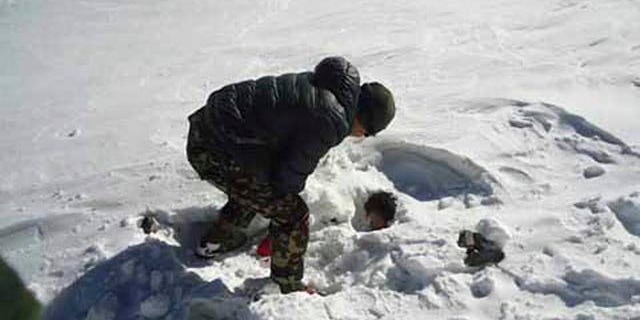 NEWYou can now listen to Fox News articles!
KATMANDU, Nepal – Nepal was wrapping up rescue operations in its northern mountains Monday, saying all the hikers believed to be stranded on a trekking route by a series of blizzards and avalanches that left dozens of others dead have been rescued and are safe.
The last flights by rescue helicopters in Mustang, Manang and Dolpa districts will be Monday, said Yadav Koirala of Nepal's Disaster Management Division. All the casualties were in those three districts, located northwest of the capital, Katmandu.
"We believe that all the trekkers and guides have been helped and as far as we know there are no more people stranded on the route," Koirala said, adding that some soldiers would be camped in parts of the area.
At least 38 people, including trekkers from Canada, India, Israel, Slovakia, Poland and Japan, died in the blizzards and avalanches that swept the Himalayas last week.
So far, 34 bodies have been identified. Most of them have been flown to nearby towns or Katmandu for autopsies.
Rescuers retrieved the bodies of nine Nepalese porters Sunday from a mountain slope. The bodies were spotted a day earlier by a rescue helicopter, but it took hours for rescuers to reach them on foot.
Also Sunday, Nepalese officials closed a section of the popular Annapurna trekking circuit because new groups of hikers had been streaming into the area where most of the victims died.
The snowstorms were whipped up by the tail end of a cyclone that hit the Indian coast a few days earlier. Hikers were caught off-guard when the weather changed quickly.
Most of the victims were on or near the Annapurna trekking route, a 140-mile collection of trails through the mountain range. Most of the casualties were among those caught on the Thorong La pass, one of the highest points on the circuit.