Nepal authorities struggle to identify plane crash survivors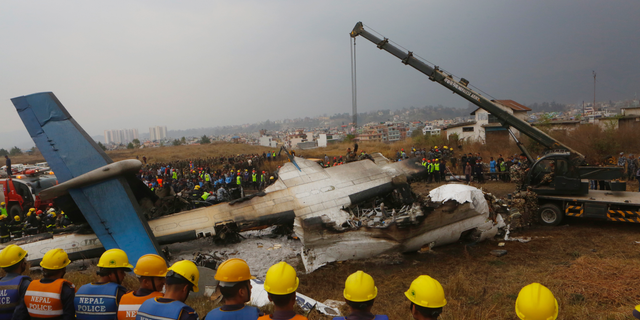 KATHMANDU, Nepal – Officials in Nepal say they are struggling to identify many of the 22 survivors of a deadly plane crash, with many badly burned, in critical condition and unable to speak.
Police spokesman Manoj Neupane says extensive burns, in both the living and the dead, have made identifications far more difficult. The flight from Bangladesh, carrying 67 passengers and four crew members, slammed into a field beside the Kathmandu airport runway on Monday, bursting into flames. He says at least 11 of the survivors have been identified, but did not have an exact total. The crash left 49 people dead.
Neupane says 19 survivors are still being treated in Kathmandu hospitals, and another has been flown to Singapore for more medical care. Two surviving passengers, both Nepalese, have been discharged.