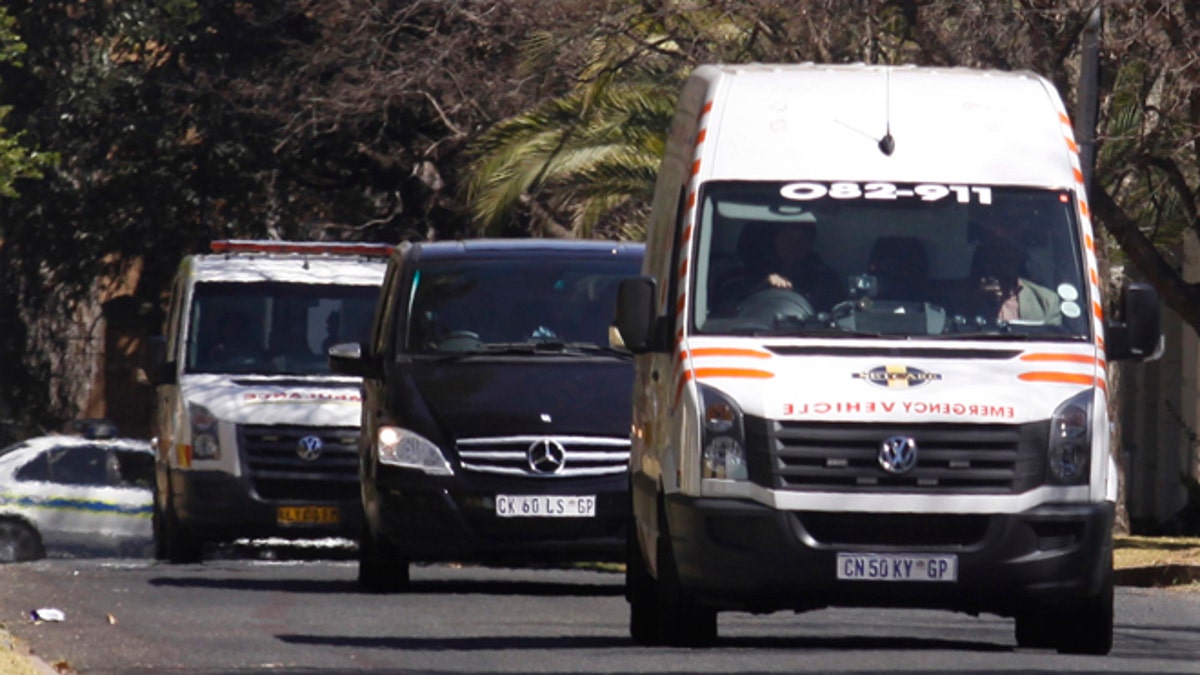 JOHANNESBURG – South Africans on Monday welcomed Nelson Mandela's discharge from a hospital after nearly three months of treatment amid concerns that his health remains so poor that he still must receive intensive care at home.
An ambulance returned the 95-year-old leader of the anti-apartheid movement to his home in the leafy Johannesburg neighborhood of Houghton on Sunday. The office of South African President Jacob Zuma said Mandela remains in critical and sometimes unstable condition and will receive the same level of care that he did in the hospital, administered by the same doctors.
"If he's back at home, I'm feeling free," said Harrison Phiri, a gardener. "He's the father of the nation."
Thembisa Mbolambi, another Johannesburg resident, also expressed satisfaction that Mandela had left the hospital in Pretoria, describing him as "the man who offered himself for us."
The Star, a South African newspaper, carried a headline that read, "Madiba At Home," referring to Mandela by his clan name. The newspaper noted that "worries over infection persist."
A headline in The New Age newspaper was more upbeat: "World joy for Mandela."
Mandela was admitted to the hospital on June 8 for what the government described as a recurring lung infection. Legal papers filed by his family said he was on life support, and many South Africans feared he was close to death.
Mandela, a Nobel Peace Prize laureate, is viewed around the world as a powerful figure of reconciliation. Despite being jailed for his prominent role in opposing white racist rule, Mandela was seemingly free of rancor on his release in 1990 after 27 years in prison.
He became a unifying leader who led South Africa through a delicate transition to all-race elections that propelled him to the presidency in 1994.