Nearly 90 elephants slain in Botswana amid anti-poaching unit disarmament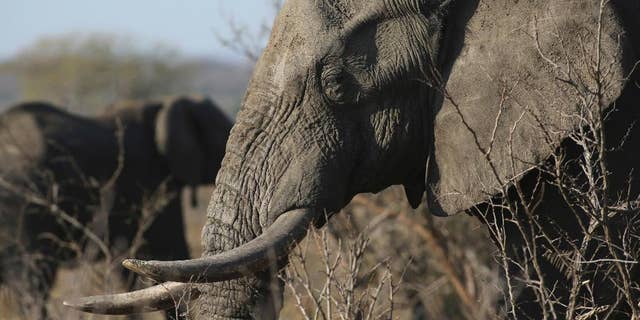 Nearly 90 elephants have been found dead in Botswana-- the last safe place for the endangered animals-- in the wake of the president's decision in May to disarm its anti-poaching unit.
A conservation group Elephants Without Borders survey found that 87 elephants were killed this year in the country, a staggering increase from just nine killings in 2014.
The escalation of poaching in Botswana could be attributed to Botswana President Mokgweetsi Masisi's decision to disarm members of the anti-poaching unit. The move was criticized by conservationists who warned that this will only encourage poachers.
But Botswana's Department of Wildlife and National Parks denied the poaching efforts escalated this year, saying the conservationist group's figures were "false and misleading," the San Francisco Chronicle reported.
The government insists that the new policy of taking away the rangers' guns was enacted due to legal reasons and it had little to no effect on poaching.
Mike Chase, director and founder of Elephants Without Borders, stood behind the survey's findings and said at least a portion of killing could be attributed to the new no-weapons policy. He told National Geographic that a GPS location was logged for every carcass and there were multiple witnesses.
Most of the carcass, Chase said, were older elephants like the "great tuskers" who are valued by poachers due to their large tusks which could be sold in the illicit ivory trade. According to the group's estimates, there are only around 50 great tuskers left in whole Africa.
The conservationist group also said there's an increase in poaching in Botswana simply because that's where the remaining elephants in the continent are. After poachers wiped out large numbers of elephants in neighboring Zambia and Angola, they're "now turning their guns to Botswana," Chase said.
"We have the world's largest elephant population and it's open season for poachers," he told the Associated Press, adding that poachers have targeted old bull elephants that presumably have the heaviest tusks.
The Associated Press contributed to this report.