NATO: Service Member Killed in Eastern Afghanistan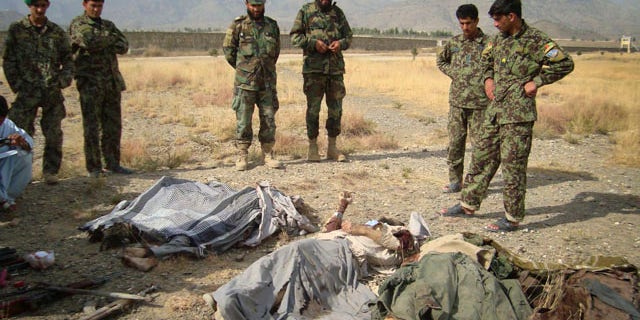 KABUL, Afghanistan -- Taliban militants killed a NATO service member Thursday in eastern Afghanistan where international forces are pushing hard against midlevel Taliban commanders operating along the Pakistan border.
NATO did not provide details of the attack or give the service member's nationality.
Militants often cross over the border into mountainous eastern Afghanistan from bases in neighboring Pakistan.
The death brings the total number of NATO soldiers killed this year to 610.
Also in the east, the coalition said it killed several militants in an airstrike Wednesday night in Khost province.
Gen. Raz Mohammad Oryakhail, an Afghan National Army commander in Khost province, said the strike occurred after two militants were seen planting a roadside bomb while three others stood watch about 11 p.m. in Mando Zayi district. He said all five militants were killed.