NATO reports increase in Russian fighter jet maneuvers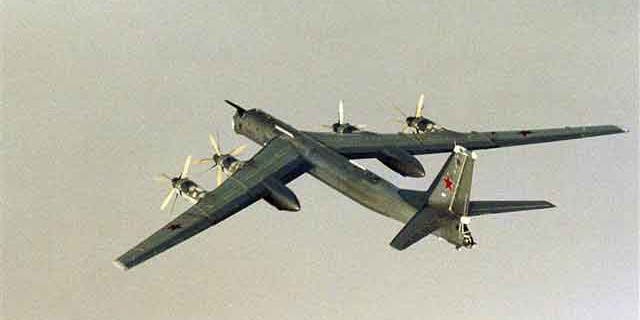 BRUSSELS – Russian military aircraft conducted aerial maneuvers around Europe this week on a scale seldom seen since the end of the Cold War, prompting NATO jets to scramble in another sign of how raw East-West relations have grown.
The North Atlantic Treaty Organization said that more than two dozen Russian aircraft in four groups were intercepted and tracked on Tuesday and Wednesday, an unusually high level of activity that the alliance said could have endangered passing civilian flights.
Military jets from eight nations were scrambled to meet the Russian aircraft, which a NATO spokesman said remained in international airspace and didn't violate NATO territory.
However, NATO officials said such flights heighten the risks of military miscalculations. They also come at a time when U.S. officials have been voicing concern about Moscow's actions in the wake of the Ukraine crisis, where thousands have been killed in months of fighting between the government and Russia-backed separatists.
"There is a troubling trend of out-of-area events being increasingly used by Russia along its periphery for political saber-rattling, with probing incursions by air and sea by the Russian military becoming more commonplace and flagrant," a senior Obama administration official said. "The United States has repeatedly called upon Russia to respect international law and the sovereign territory of its neighbors."
There was no immediate comment from Moscow, which has denied in the past that such flights were provocations.
Click for more from The Wall Street Journal.