NATO ready to advise Libya on security, defense matters, eyes more drone use in region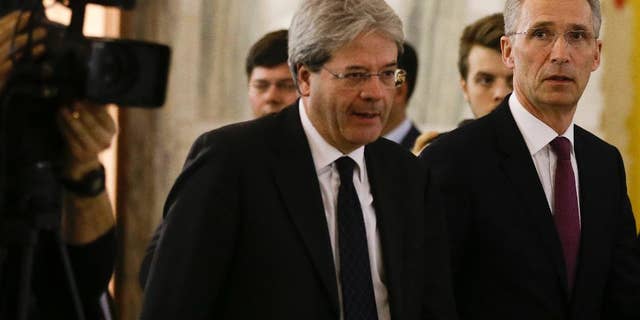 ROME – NATO's chief says the alliance is ready to advise Libya's government on defense and security issues, saying the deteriorating situation in the country is posing new security threats for Europe that require a more robust defense.
NATO secretary-general Jens Stoltenberg also told a news conference Thursday in Rome that the alliance plans to bolster its surveillance of the region by using drones based at the NATO base at Sigonella in Sicily, starting next year.
NATO helped enforce an arms embargo and a no-fly zone over Libya during the 2011 ouster of Moammar Gadhafi's regime. The mission ended in October 2011, and the security situation has since spiraled out of control with two separate governments and multiple armed groups, including some affiliated with the Islamic State.