National Group Wants Texas Courthouse Nativity Scene Removed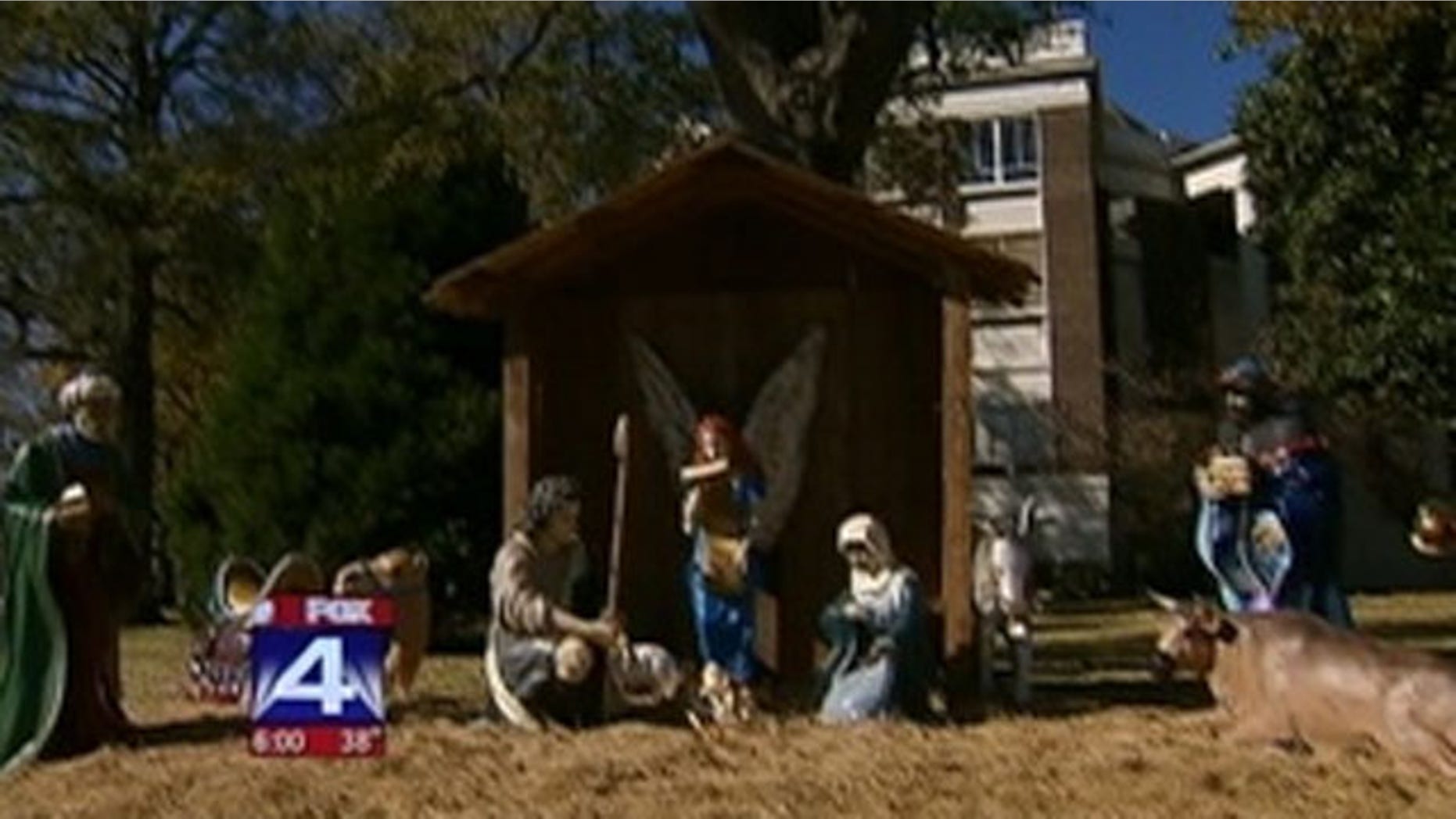 Athens, Texas – A nativity scene in Athens, Texas is the talk of the town because a national group is trying to get it removed, claiming it is offensive.
The holiday decoration sits on the Henderson County courthouse lawn, aptly located on the corner of Palestine and Corsicana streets.
"I love when I go by a nativity scene. It's a constant reminder during a season where we get so busy what we're really celebrating," said Joan King, a local resident.
But if a nonprofit group in Wisconsin called the Freedom from Religion Foundation gets its way the nativity scene could soon be on the way out. A resident who wished to remain anonymous apparently called the group to complain.
"That Christianity was being promoted, endorsed by local government and this made them feel unwelcomed. It sends a message of intimidation and exclusion to non-Christians and non believers this time of year," said Annie Laurie Gaylor, co-founder of the Freedom from Religion Foundation.
The group sent County Judge Richard Sanders a letter on Monday asking him to take the nativity scene down. But he doesn't plan to do so because he said there are other decorations like a Santa Claus, Frosty the Snowman, a tree and gnomes on the courthouse lawn as well.
"We feel like we're in our legal right to have it because we do have other decorations," Judge Sanders said.
The Freedom from Religion Foundation disagrees.
"It's not integrated into an overall holiday display. Anybody walking by that is going to say, 'Hmmm. This is a Christian government building. I'm not welcome here if I'm not Christian,'" Gaylor said.
The group's founders said they are simply trying to educate the public. They have filed lawsuits against government agencies in other states in similar situations.
Gaylor said she's not planning to do that just yet in this situation, but will not hesitate to do so if Henderson County does not comply with her request.
The issue has drawn so much attention that several local pastors plan to meet. They are determined to keep Jesus a part of Christmas.
And Athens resident Tracie Lynda is collecting signatures for a petition to keep the nativity scene right where it is.
"So now they're trying to take Baby Jesus? What is so offensive about a baby in a manger? If it does not mean anything to you why does it offend you?" Lynda asked.
Follow us on twitter.com/foxnewslatino
Like us at facebook.com/foxnewslatino