Namibian president Hifikepunye Pohamba wins African leadership prize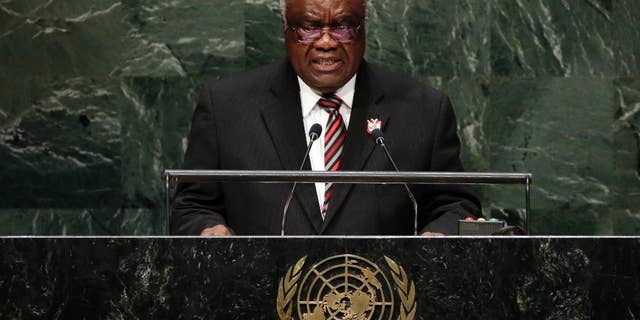 NEWYou can now listen to Fox News articles!
NAIROBI, Kenya – Namibian President Hifikepunye Pohamba has won the 2014 Ibrahim Prize for African leadership, the first African leader deemed worthy of the honor since 2011.
Prize committee chairman Salim Ahmed Salim announced on Monday in Nairobi that Pohamba won the $5 million prize.
The prize is for democratically elected African leaders who maintain good governance and who step down from office at the end of their terms. Pohamba is still serving as Namibia's president until the newly elected president is inaugurated on March 21.
The Ibrahim Prize is a $5 million award paid over 10 years and then $200,000 annually for life.
The annual prize was first given in 2007 but for four years — 2009, 2010, 2012 and 2013 — no African leader was found to meet the prize requirements.