N. Korea says South committing 'terror' by luring defectors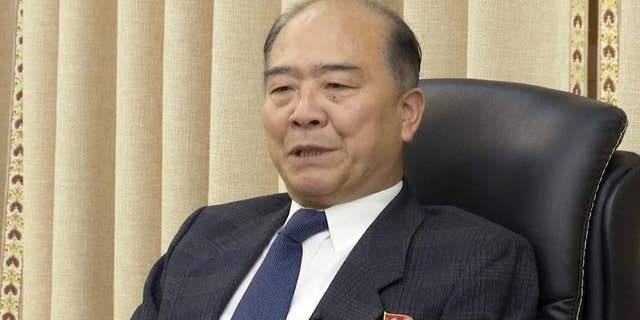 PYONGYANG, North Korea – North Korea's Foreign Ministry says South Korea is stepping up efforts to encourage North Koreans overseas, especially diplomats, to defect.
Ministry official Ju Wang Hwan calls it "political terror."
Ju said in an interview in Pyongyang Thursday that North Korean diplomats around the world have received emails with attachments containing articles that look like they are from North Korean state media, but which have been changed to confuse and influence their intended readers.
In a long statement released by North Korea's state news agency Thursday, the North's Foreign Ministry also accused South Korean agents of calling and following its diplomats in attempts to encourage them to defect.
North Korea has been faced by high-profile cases of its citizens defecting to South Korea this year, including its deputy ambassador to London.