Mystery man donates wedding dress with touching note about late wife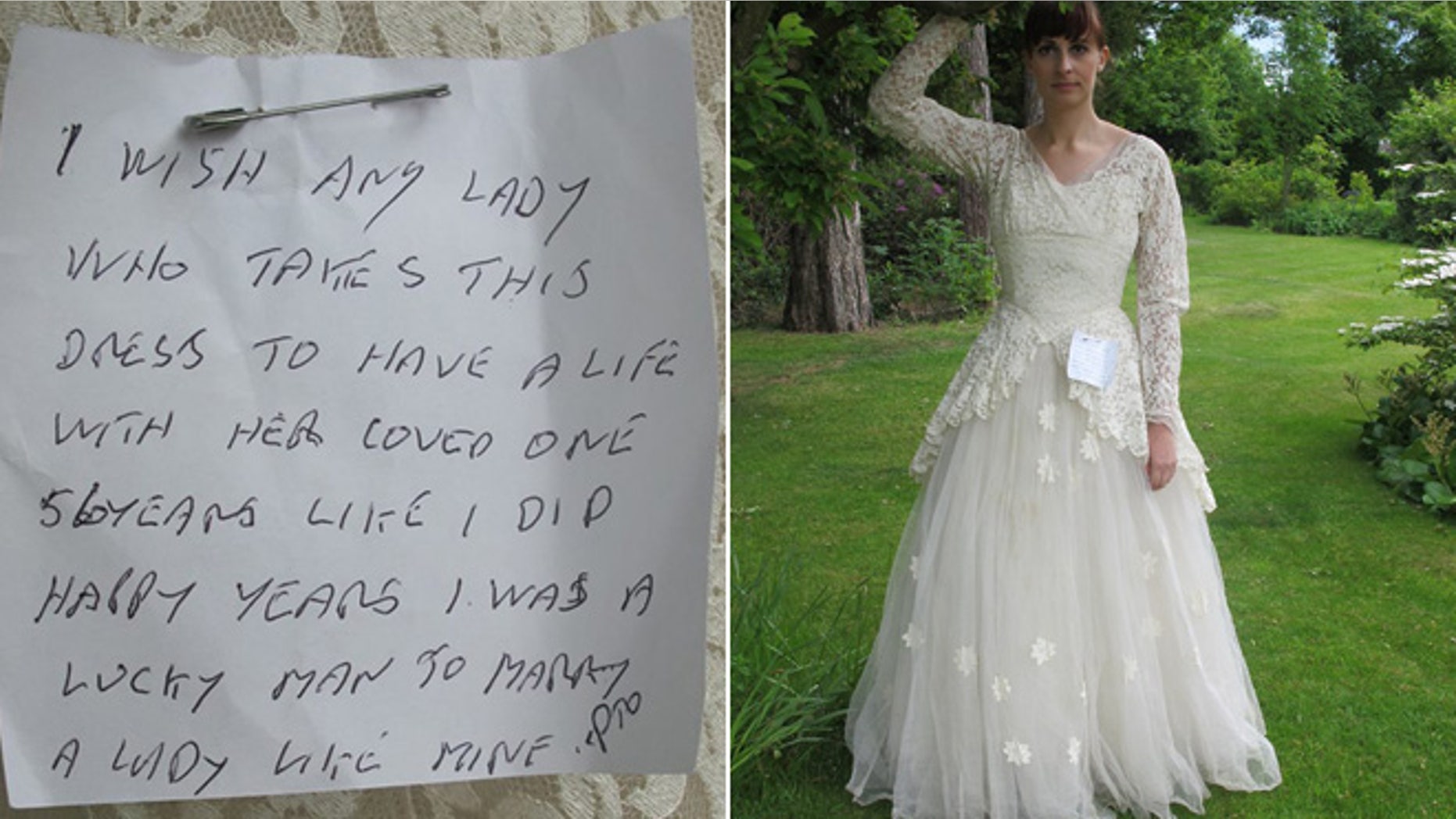 A dress has caused a stir on social media – and no, it's not about whether it's blue and black or gold and white.
A wedding dress donated to the St. Gemma's Hospice charity shop in England this week had a moving note attached that was written by its owner, who the organization said it tracked down Thursday after asking for the public's help.
"I wish any lady who takes this dress to have a life with her loved one, 56 years like I did, happy years," said a handwritten note attached to the dress by a pin. "I was a lucky man to marry a lady like mine."
St. Gemma's Hospice, based in Leeds, says it provides "expert care to thousands of local people living with terminal illnesses," in addition to supporting their families.
The dress has been put up for auction on eBay, with 100 percent of the profits going to charitable causes.
St. Gemma's Hospice said Thursday that the man who donated the dress is "happy and proud that the Hospice will benefit from funds raised by the auction of the dress," but at the same time, he is "overwhelmed" by all the attention it is getting.
"He wishes to remain anonymous and we fully respect his decision, but he is watching the media frenzy with interest and thinks it is wonderful," the organization wrote on Facebook. "We have thanked him so much for his kindness and he would like to thank everyone for their support."