Myanmar frees children from the armed forces: UN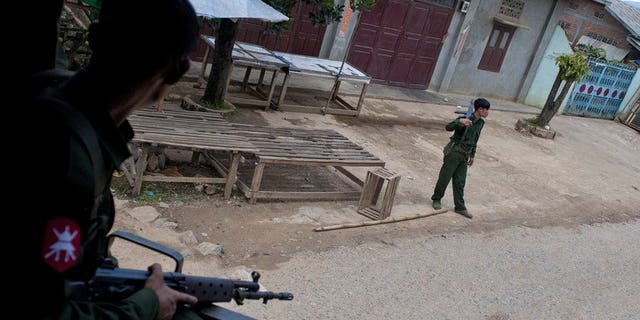 YANGON (AFP) – Myanmar has discharged 42 children and young people from its armed forces, UN agencies said Monday, urging increased efforts to free child soldiers as the country emerges from military rule.
The formerly junta-run nation, long vilified for human rights abuses committed by its "tadmadaw" military, has decreased -- but not yet stopped -- the recruitment of children to the armed forces, according to a statement from the United Nations.
"We expect the tatmadaw will now be in a position to speed up the release of all children," said Ashok Nigam, the UN's resident coordinator in Myanmar.
"We are very happy for the 42 children and their families today but we must accelerate efforts so that many more children benefit from release."
The statement said 34 of those freed were under 18 while the remaining eight were young people who had been recruited as children, adding they performed soldiering and other duties.
Myanmar released 42 children in September 2012 and a further 24 in February under an agreement with the UN.
Ending rights violations, such as the forced recruitment of children and other civilians to perform tasks for the military, is a key demand of the international community, which has embraced reforms in Myanmar since the end of outright junta rule in 2011.
"All parties recognise this is about the future of Myanmar. No child should have to endure the hardship of being taken away from their families, friends, schools and communities," said Nigam.
"Nothing justifies the recruitment of children in armed forces. An army is not a place for a child to grow up," he added.
There are no verifiable figures on how many children are currently serving in Myanmar's huge military, but the UN children's fund UNICEF said the army had released over 520 children in total since 2006.