'My name is Kayla Mueller': ISIS hostage's 2013 proof-of-life video uncovered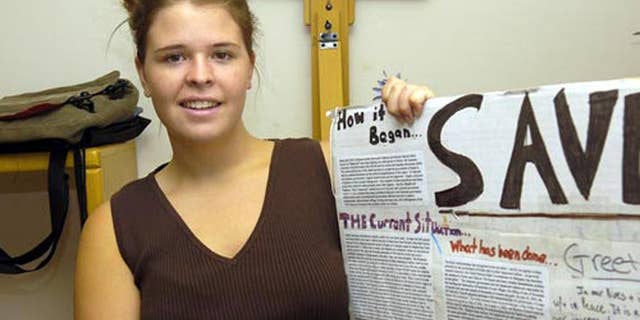 A dramatic 10-second video released this week by aid worker Kayla Mueller's family showed the woman pleading for help shortly after Islamic State fighters kidnapped her in Syria in 2013.
The brief clip served as her proof-of-life video. U.S. officials confirmed last year she was killed. The cause of her death remains murky, though ISIS claimed a Jordanian airstrike killed her.
"My name is Kayla Mueller... I need your help," she was reported as saying in the video. "I've been here too long, and I've been very sick. It's, it's very terrifying here."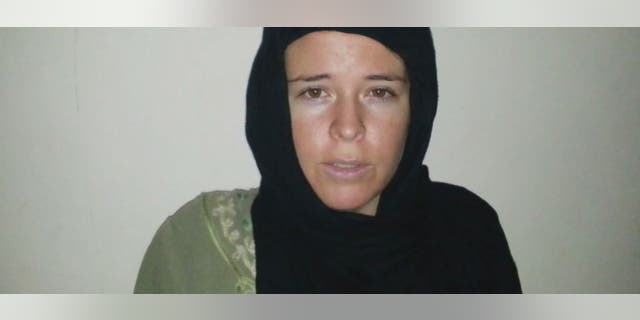 A friend of Mueller's reportedly received the video and gave it to the FBI. Investigators then sent the video to the aid worker's parents, who gave it to ABC News. The video reportedly serves as the only images of Mueller in captivity.
Militants captured Kayla Mueller and her boyfriend, Omar Alkhani, in August 2013 after the couple left a Doctors Without Borders hospital in Aleppo, Syria, where he had been hired to fix the facility's Internet service. The ISIS fighters beat Alkhani but released him after two months.
The newly released video of Mueller was recorded within a month of her disappearance when she was 25, investigators said, adding that they likely intended to use her as a bargaining chip.
Mueller's parents live in Prescott, Ariz. Speaking to ABC News, her father, Carl, described seeing the video for the first time. "You just go into almost a catatonic state, I think. You can't even stand up." Her mother, Marsha, added, "It broke my heart, but I also saw her strength."
Carl Mueller told The Arizona Republic last June the U.S. needed to take military action against ISIS, and that there seemed to be no repercussions for hurting Americans.
"They need to take forceful action against these people," he said. "They need to know if you kidnap Americans, you are going to die. Right now, they're given a free pass."
The Associated Press contributed to this report.