Murder charge sought for suspect in death of Swedish journalist Kim Wall
Prosecutors in Denmark plan to bring murder charges against the lone suspect in the death of a Swedish journalist whose headless body was found naked on a Copenhagen beach earlier this week, an official said Thursday.
Prosecutor Jakob Buch-Jepsen told the B.T. tabloid that police expect to raise the preliminary charges against Danish inventor Peter Madsen, 46, to murder and indecent handling of corpse when he appears at a custody hearing Sept. 5 on whether his pre-trial detention should be extended.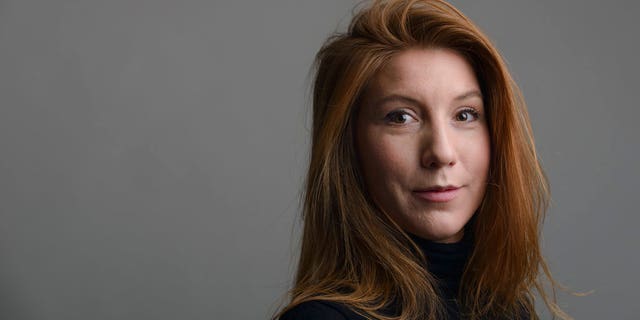 "We will make an ongoing assessment of whether it should happen before," Buch-Jepsen said. Another tabloid Ekstra Bladet, quoting unnamed sources, said Madsen has asked to be transferred to solitary confinement, allegedly out of fear of being attacked inside the prison.
Madsen has been held by authorities on suspicion of manslaughter since August 11 in the death of 30-year-old Kim Wall.
Wall was last seen alive on Aug. 10 on Madsen's submarine, which police believe he intentionally sank off Denmark's eastern coast the following day.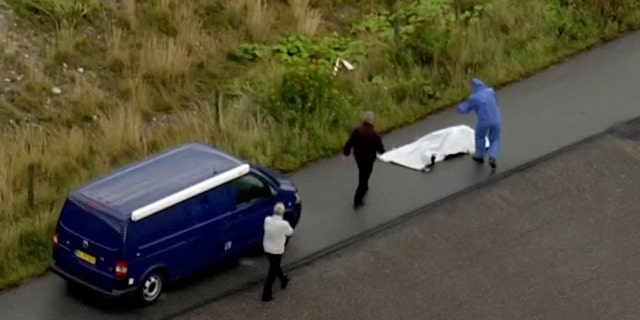 WHO IS PETER MADSEN, THE MAN LINKED TO JOURNALIST KIM WALL'S DEATH
Madsen has denied having anything to do with Wall's death, initially telling investigators the journalist disembarked from the submarine to a northern Copenhagen island several hours into their trip and that he didn't know what happened to her afterward. But he later told authorities "an accident occurred on board that led to her death" and he "buried" her at sea.
His defense lawyer said Wednesday her client still maintains he didn't kill Wall, and the discovery of her torso doesn't mean he's guilty.
"It doesn't change my client's explanation that an accident happened," Betina Hald Engmark told Danish BT tabloid, adding "no matter what, we find it very positive that she has been found now."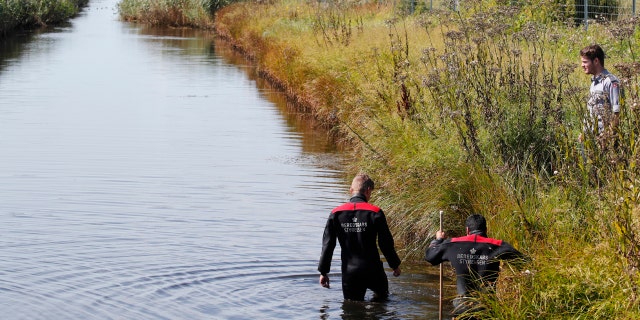 Danish police disclosed Thursday the Wall's body was found naked on a Copenhagen beach and authorities are now searching for her clothes.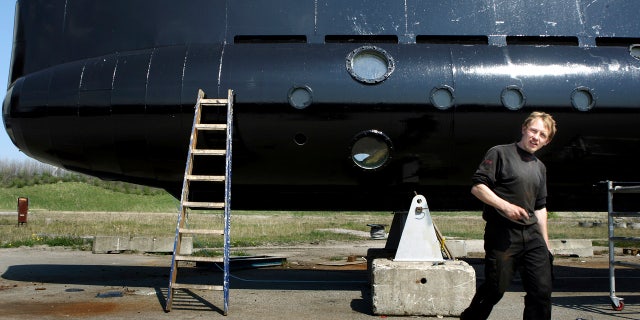 Copenhagen police spokesman Steen Hansen told the Associated Press investigators found a "clothes-less" torso of Wall on Monday. Hansen said that investigators were looking for the 30-year-old journalist's her clothes, including an orange turtleneck blouse, a black-and-white skirt and white sneakers.
Divers and members of the Danish Emergency Management Agency spent Thursday combing the coast of the Amager island in Copenhagen, in the area where Wall is believed to have died.
The body of the 30-year-old journalist was discovered Monday attached to a piece of metal, "likely with the purpose to make it sink", Copenhagen police chief Jens Moeller Jensen told reporters Wednesday.
Copenhagen police said Wall's head, arms and legs had "deliberately been cut off" her body.
HEADLESS BODY OF JOURNALIST KIM WALL HAD METAL ATTACHED 'TO MAKE IT SINK,' COPS SAY
In addition to the the grim discovery on the beach, authorities found dried blood belonging to Wall inside the submarine.
"On Aug. 12, we secured a hair brush and a toothbrush (in Sweden) to ensure her DNA. We also found blood in the submarine and there is a match," Moeller Jensen said.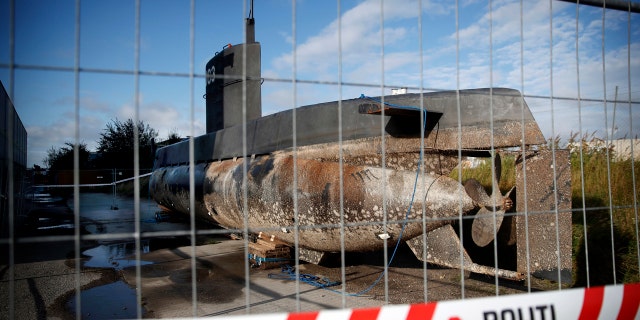 While DNA tests confirmed Wednesday the torso is Wall's, the cause of the journalist's death is not yet known, police said, adding they were still looking for the rest of her body.
Wall's family spoke out for the first time about their grief Wednesday after police confirmed they found her emails, posting a statement to her mother Ingrid's Facebook page.
"It is with boundless sorrow and dismay that we received the news that the remains of our daughter and sister Kim wall have been found. The scale of the disaster is not yet fully transparent, and there are still a number of questions to be answered," an official statement published on her mother's Facebook page read.
"The tragedy has not only affected us and our extended family, but friends and colleagues all over the world," wrote her family in the statement.
"In the terrible days following Kim's disappearance we have received countless examples of how loved and appreciated she has been, as a human being and friend as well as a professional journalist," the statement continued. "There's been evidence from all corners of the world of Kim's ability to be a person who makes a difference."
The Associated Press contributed to this report.