'Mumbai-Style' Terror Attack in Europe Foiled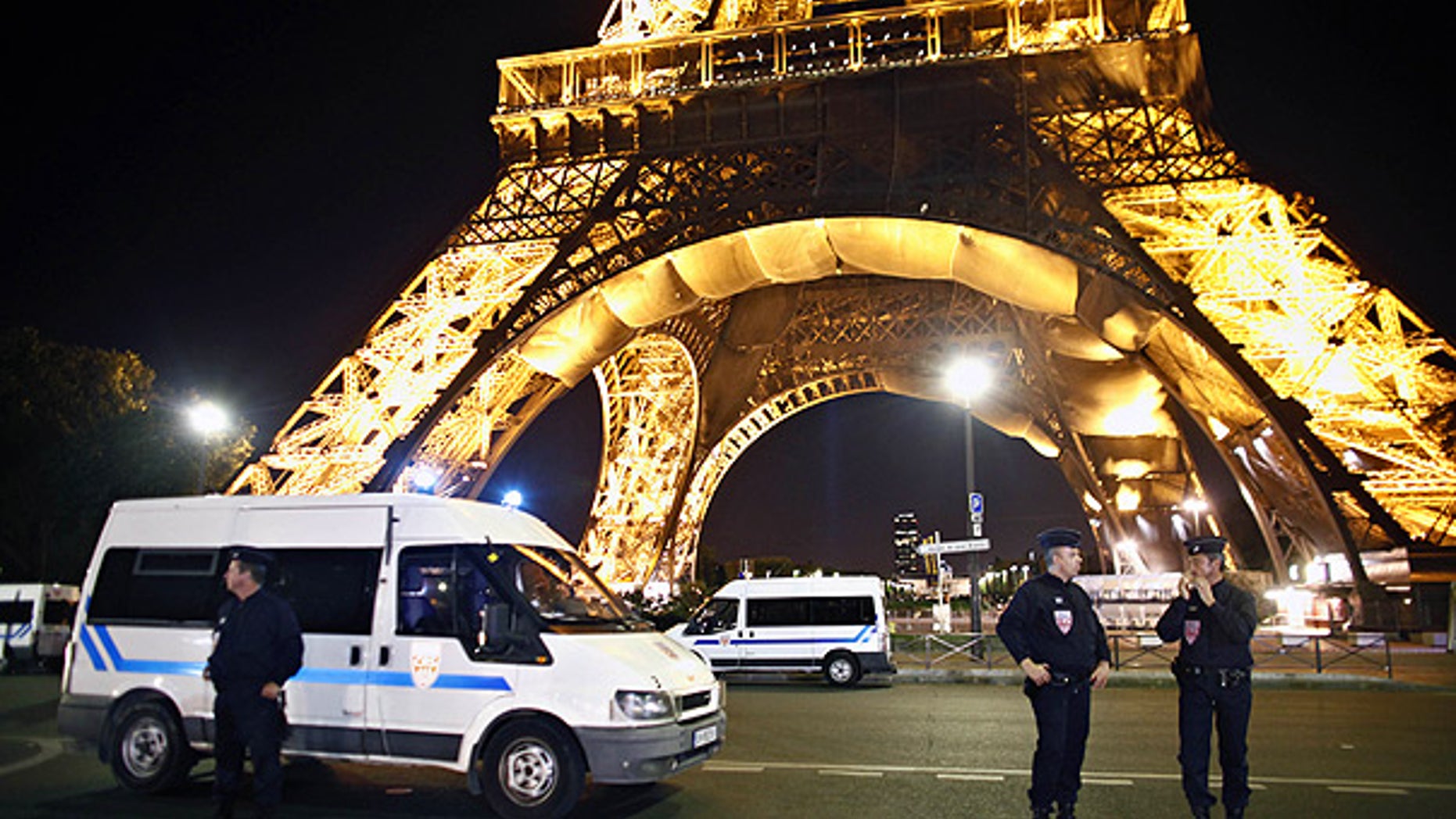 A commando-style terror plot that allegedly called for simultaneous attacks in multiple European cities has been disrupted, a senior U.S. intelligence official told Fox News late Tuesday, after the CIA launched a barrage of drone strikes in Pakistan to help thwart the plot.
The plan allegedly included attacks on hotels frequented by Western tourists in London, as well as cities in France and Germany, and was in an "advanced but not imminent stage," Sky News reported. The plotters were purportedly of Pakistani or Algerian origin and have been trained in Pakistan's tribal areas.
While officials are still working to understand the plot, a leading concern is that the plotters were modeling their European assault on the 2008 attack in Mumbai, India, in which armed gunmen killed more than 200 people in coordinated attacks at hotels and other easily accessed venues, current and former officials said.
Several U.S. officials told The Wall Street Journal they haven't seen a terror threat as serious as the European plot for many years. "This isn't just your typical Washington talk about how the threats have evolved. People are very concerned about what they're seeing," the counterterrorism official said.
"There have been a succession of terror operations we've been dealing with over recent weeks but one to two that have preoccupied us," said one British government official who spoke to The Associated Press on condition of anonymity because of the sensitivity of his work. "Still, it hasn't been to the degree that we have raised the threat level."
The CIA had stepped up drone strikes in Pakistan in an effort to help thwart the plot. The more than 20 strikes this month represent a monthly record, according to a tally by the New America Foundation.
"We know [Al Qaeda] wants to attack Europe and the United States," Director of National Intelligence James Clapper said in a statement late Tuesday. "We continue to work closely with our European allies on the threat from international terrorism, including Al Qaeda."
Since the Sept. 11 terror attacks in the United States nine years ago, Al Qaeda has moved outside of Afghanistan and Pakistan to other countries such as Somalia and Yemen.
German officials denied Tuesday they had intercepted threats, saying there had been no change to their threat level.
Without speaking directly of the European plot, Homeland Security Secretary Janet Napolitano warned last week such attacks on publicly accessible areas are a major concern.
European governments have not commented on what plots may have been disrupted, though security officials in Britain have said that the Obama administration's stepped-up attacks in Pakistan has disrupted the ability of Al Qaeda in Pakistan to plan terrorist strikes on the west.
A suspected U.S. missile strike on Tuesday killed four militants in northwest Pakistan's South Waziristan region, just across the border from Afghanistan, intelligence officials said. There was no word on the identities of those killed in the attack.
A counterterrorism official, who is familiar with the drone strikes and the details of the Europe terror plots, said Tuesday that the missile strikes in Pakistan are "a product of precise intelligence and precise weapons. We've been hitting targets that pose a threat to our troops in Afghanistan and terrorists plotting attacks in South Asia and beyond."
In Paris, French police on Tuesday closed off the surroundings of the Eiffel Tower, France's most visited monument, after a bomb threat was called in. Officers pulled red-and-white police tape across a bridge leading over the Seine River to the monument. Officers stood guard.
Bomb experts combed through the 1,063-foor tower and found nothing unusual, the Paris police headquarters said. Tourists were let back inside about two hours after the structure was emptied.
Jean Dupeu, a 74-year-old Paris retiree, had planned to go to dinner in the tower but found himself looking for another restaurant.
"It's surely a bad joke," he said of the threat, adding, "Now is not a good time."
National Police Chief Frederic Pechenard said last week that authorities suspect Al Qaeda's North African branch of plotting a bomb attack on a crowded location in France. His warning came after Al Qaeda in the Islamic Maghreb, or AQIM, claimed responsibility for the Sept. 16 abduction of five French nationals and two Africans in northern Niger.
The French parliament voted this month to ban burqa-style Islamic veils in France, a subject that has prompted warnings by AQIM. Counterterrorism officials say that is just one of several factors contributing to the heightened threat.
At the Eiffel Tower, an anonymous caller called in a warning to firefighters, the Paris police headquarters said. The company that runs the monument asked police to evacuate it.
Police responded to a similar false alert at the tower on Sept. 14, also following a phone threat. On Monday, the bustling Saint Lazare train station in Paris was briefly evacuated and searched.
As soon as the latest bomb alert ended, huge lines of eager tourists immediately formed under the tower.
Mike Yore, 43, of Orlando, Florida, was among those waiting in line at the 121-year-old iron monument.
"There's no bomb that can blow this thing up," he said.
The Wall Street Journal and Associated Press contributed to this report.