Mugabe vows free, fair vote in Zimbabwe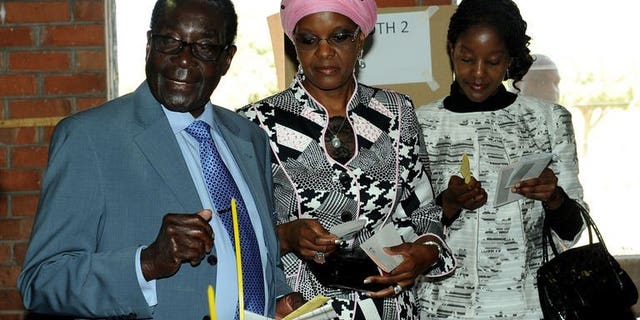 HARARE (AFP) – Zimbabwean President Robert Mugabe dismissed allegations of vote rigging in elections on Wednesday, saying that is just "politicking".
"That's politicking, they want to find a way out," said Mugabe after casting his ballot at a primary school in the capital's Highfield township.
"I am sure people will vote freely and fairly, there is no pressure being exerted on anyone.
"So far so good," added Mugabe, who is seeking to extend his 33-year rule.
Mugabe, already Africa's oldest leader, is running for election for the seventh and perhaps final time.