MS-13 gang is recruiting newly arrived migrant kids in New York, police say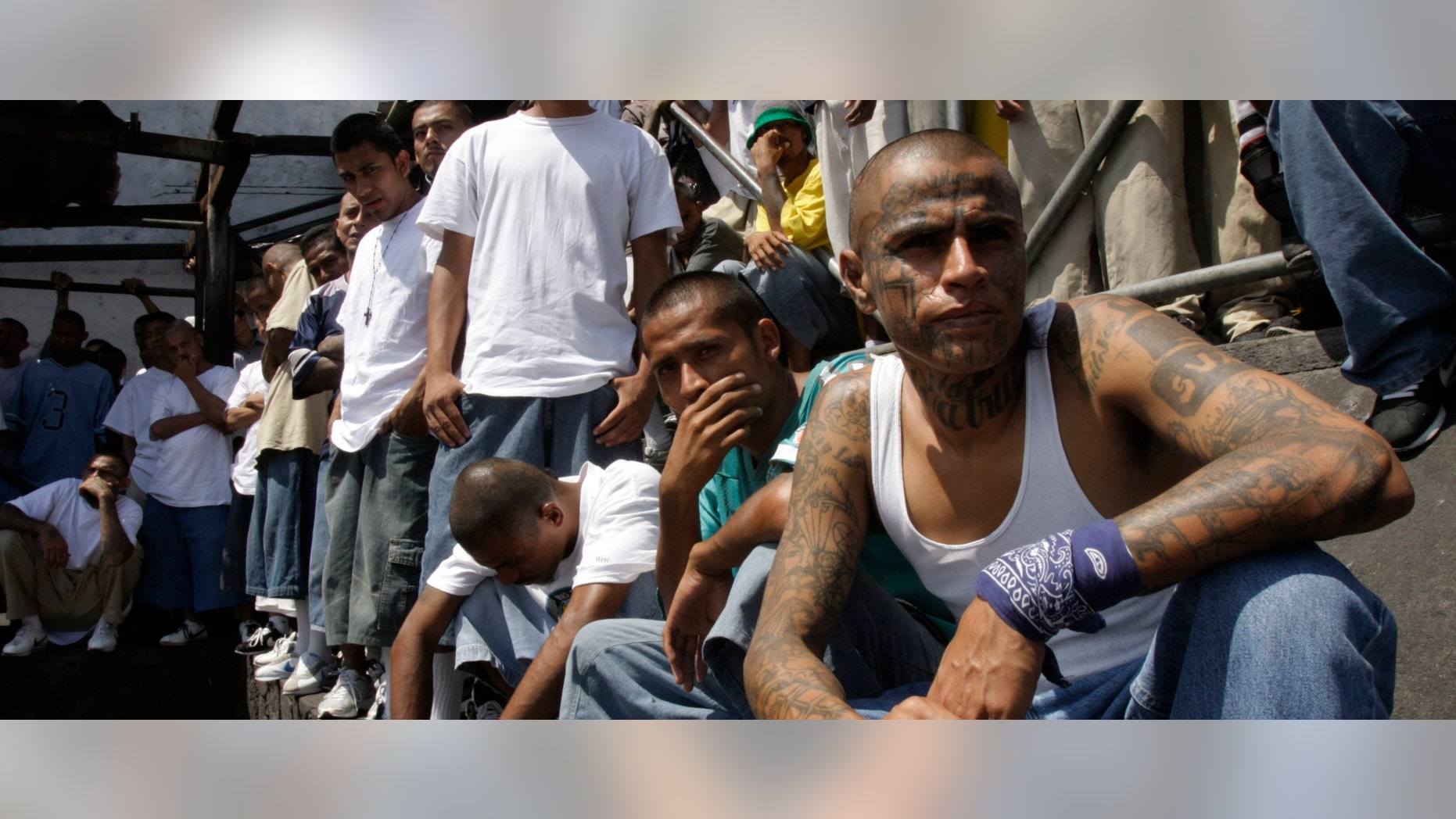 They fled their homes in Central America by the thousands last summer to escape gang violence and poverty.
Settling in places as wide-ranging as Texas and Long Island, these children sought refuge from the brutal gang life that awaited many of them if they remained in El Salvador, Guatemala or Honduras.
But escaping that life, as many of the new arrivals found out, does not happen through just crossing borders.
According to authorities in Nassau and Suffolk counties in Long Island, New York, street gangs – some with strong ties to the notorious MS-13 group- are vying to recruit the more than 3,000 migrant children younger than 18 who have recently settled in the area.
"They were targeted by the Latino gangs that were already established here," Det. Sgt. Mike Marino, head of the Nassau County Police Department's gang section, told Newsday. "The gangs did try to recruit some of them."
While police in the area said that the gangs' recruiting efforts have been met with limited success, residents of both Nassau and Suffolk counties say they have been going on long before the new migrants arrived -- and that they fear the new children will be more susceptible to the pull of gang life.
"They take children [for recruits], they take lives, they'll take anything," said Wilfredo Serrano, 56, a small business owner from the town of Central Islip. "I came from . . . [El Salvador] to get away from them [MS-13], but the same crime is happening here."
He added: "Now they've been going after the new arrivals . . . kids who are very vulnerable and have already been through the worst in life."
Besides MS-13, police in Long Island say that they also have to contend with a number of other street gangs, including the Latin Kings, Netas and Sureños, that are all actively recruiting new members in suburban areas like Riverhead, Central Islip, Huntington Station and other neighborhoods with established Central American communities.
MS-13, however, seems to be the most worrisome to both law enforcement and Central American immigrants who dealt with the gang's brutal tactics in their home nations.
The gang was founded more than two decades ago in southern California by immigrants fleeing El Salvador's civil war. Its founders took lessons learned from the bloody conflict to the streets of Los Angeles, all the while building a reputation as one of the most ruthless and sophisticated street gangs in the country.
With as many as 10,000 members in 46 states, the gang has expanded beyond its initial and local roots and members have been convicted of crimes ranging from kidnapping and murder to drug smuggling and human trafficking, Immigration and Customs Enforcement Special Agent Jason Shatarsky told the Associated Press.
The gang now has a large presence in New York, Southern California, Washington D.C. and many rural areas on the East coast with substantial Salvadoran populations. And in any community where the gang operates, its members often prey on its own people, targeting residents and business owners for extortion, among other crimes.
"MS-13 functions like all immigrant organized crime groups, they start by targeting their own community," Lou Gentile, a former officer at the Organized Crime Unit of the Pennsylvania State Police and founder of the investigative firm CSI, told Fox News Latino. "You're seeing a growing Hispanic population in the Carolinas and MS-13 preys on their own, they exploit their own."
In May, three alleged MS-13 members were charged in the murder of three Long Island men and plotting to kill four others.
Federal prosecutors indicted Edwin "Scarface" Acosta-Martinez, Sergio "Taz" Cerna and Arnolvin "Momia" Umanzor Velasquez on charges of murder, attempted murder, conspiracy and racketeering. The three men allegedly killed another MS-13 member who was supposedly distancing himself from the gang and whom they feared was a police informant.
They allegedly killed his brother, who was member of another MS-13 clique, to pre-empt his presumed retaliation
"MS-13 is a scourge on our communities," said Diego Rodriguez, assistant director-in-charge of the FBI's New York Field Office, according to Long Island Press. "The three defendants charged today with murder demonstrate the extraordinary violence of this gang."