Moyes ready to put faith in Man Utd youth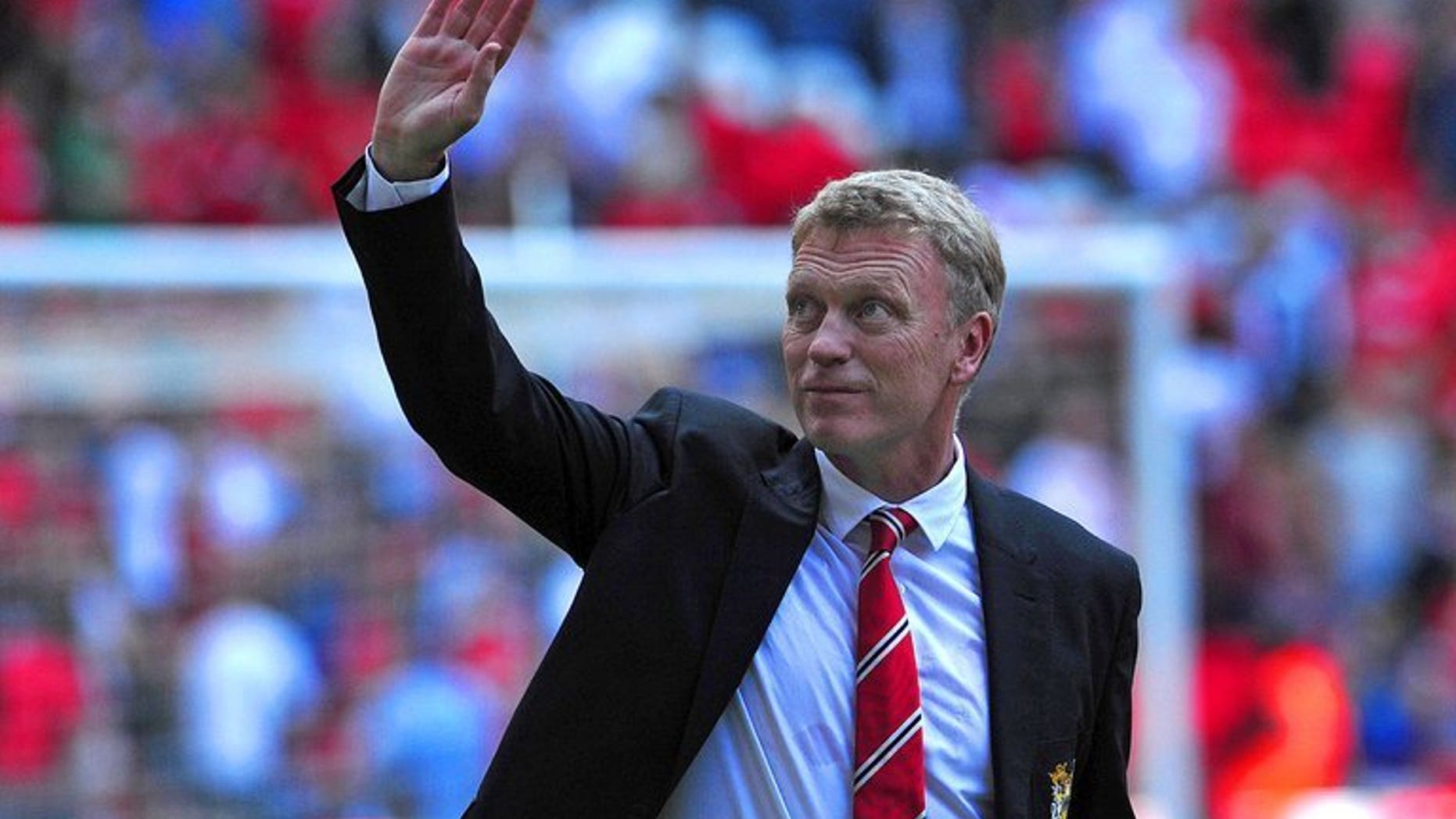 MANCHESTER, United Kingdom (AFP) – Manchester United manager David Moyes admits he will put faith in the club's youngsters if the Premier League champions are unable to land their major transfer targets
Moyes has found it a challenge to strengthen United's squad since he replaced fellow Scot Alex Ferguson at Old Trafford.
Spain international Cesc Fabregas had been Moyes' main target but Barcelona rejected United's ??30 million ($46.8m, 34.9m euros) offer and the player subsequently pledged his future to the Catalan club.
The Red Devils were linked with Thiago Alacantara, Fabregas' midfield colleague for club and country, but he left the Camp Nou for German club Bayern Munich.
United also failed with a ??12 million bid for Everton left-back Leighton Baines and a ??28 million double bid for Baines plus Belgium midfielder Marouane Fellaini.
But Moyes does not seem overly concerned and claims he would happily hand youngsters like Tom Cleverley, Nick Powell and Adnan Januzaj a chance to impress.
"If the right players are available to sign, great," Moyes said.
"But if not, the first thing we'll do is encourage our own young players in the squad to do as well as they did last year.
"There is a need to (sign players) but there's no pressure to do it. It's something we've been talking about it since I took the job on July 1.
"I have an idea of where I'd like to strengthen but we won't do it because people tell us we should be signing players.
"There is value in the market but we've only targeted certain players. We don't have a big, big list because there are only certain quality players we want to bring in to the club. The plan is we'll bring in one or two if we can."
Moyes reaffirmed United's stance that striker Wayne Rooney will not be sold to Premier League rivals Chelsea, who they face at Old Trafford on Monday.
Chelsea manager Jose Mourinho suggested he will make a third bid for the England international following the game.
But when asked if there had been anything further on Rooney's future Moyes said: "We have said it haven't we? It is still the same message."
Moyes is relishing the encounter with Chelsea and also pitting his wits against Mourinho who returned to Stamford Bridge in June.
"I have come here for this kind of game, this level," Moyes said. "And I am here to win trophies. If you want to win trophies you have to beat teams like Chelsea and Manchester City.
"I'm pleased to see Jose Mourinho back. He is one of the new modern eras of manager. He's had great success. I haven't seen him for a while.
"Chelsea have started strong. They have good players and a good team. There hasn't been much change. Do they know what to expect from us? That's the question."
United will be without attacking options Ashley Young (ankle), Nani (groin) and Javier Hernandez (hamstring) for the match along with defender Rafael Da Silva (hamstring).
Moyes added: "Rafa picked up an injury in the Community Shield game so we've lost him for three or four weeks.
"We have one or two coming back from injury - the likes of Nani, Ashley Young and Chicharito (Hernandez). They're still recovering.
"So we've got two or three coming back from really the effects of not having a proper pre-season because they came back from international duty a bit late. Hopefully they're all not too far away now.
"We've got a really good squad here and we're able to cope if you do get injuries. But it's just a case of getting them up to speed because they've missed pre-season."