Mother of murdered Scandinavian tourist was sent graphic images of her daughter's killing: report
Sick images of two Scandinavian women who were murdered in Morocco have been posted to a Facebook page belonging to the mother of one of the victims, according to reports.
The graphic images purportedly show the severed and partially severed head of the young backpackers, 28-year-old Maren Ueland of Norway and 24-year-old Louisa Vesterager Jespersen of Denmark the Daily Mirror reported.
Irene Ueland's Facebook page was spammed with hundreds of horrible images of her daughter's slit throat and Jespersen's severed head, news.com. au reported.
CLICK HERE TO GET THE FOX NEWS APP
Some of the posts appeared to be bizarre expressions of condolences from local Moroccans calling for death to the killers, according to the website.
The Mirror reported that it was not clear if investigators or the suspected murderers took the images. They have since been removed.
Jespersen's friends urged social media users not to watch the video showing her killing. Norway police said the video is likely authentic
VIDEO ALLEGEDLY SHOWING MURDER OF SCANDINAVIAN STUDENT IS LIKELY AUTHENTIC, NORWAY SAYS
A plane carrying the bodies of Ueland and Jespersen took off Friday from Casablanca for Denmark.
Their bodies were found Monday. They had traveled to Morocco on a hiking trip. A total of 13 men have been detained in connection with the killings.
Authorities in Morocco consider the killings a terrorist act.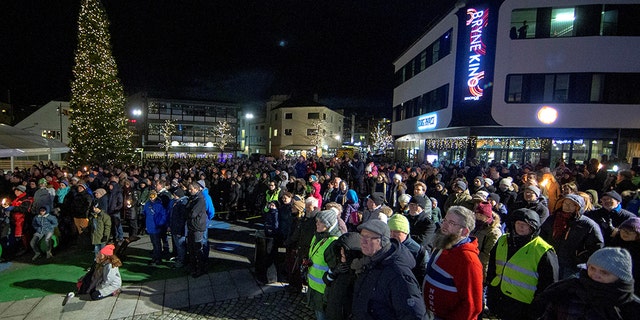 Police seized another video in which four of the murder suspects appear to pledge allegiance to the Islamic State group.
The Associated Press contributed to this report.